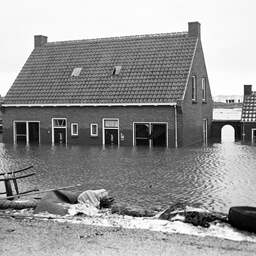 The second episode of The Water Comes, the documentary about the flood disaster that took place seventy years ago, has attracted almost 1.3 million viewers to NPO2. This is evident from figures from Stichting KijkOnderzoek.
The documentary, presented by Winfried Baijens, uses archive material and eyewitness accounts to find the answer to the question of how the disaster could have happened and what has been learned from it.
Except for the NOS Journaal from 8 p.m. on NPO1, the Flood disaster documentary attracted the most viewers on Friday evening. The news had more than 1.8 million viewers.
The NOS Journaal of 6 p.m. on NPO1 managed to attract about 1.2 million people. RTL Nieuws from 7.30 pm attracted 1.1 million viewers to RTL 4. On SBS6, a man meets the doctor was the best-watched program of the evening with an average of 445,000 viewers.
---
---