Legumes are packed with proteins, are healthy and therefore the ideal ingredient for meat substitutes. Still, cultivation in Zeeland is ailing. Arable farmer Peter de Bruijne from Cadzand knows why the bean burger is not really getting off the ground: 'Nobody wants to pay a decent price for it.'
This article is from PZC. Every day a selection of the best articles from the newspapers and magazines appears on NU.nl. You can read more about that here.
De Bruijne squats on a marshy field near his farm in Cadzand. He sowed five hectares of field beans this fall, but he grows these field beans purely for the bean seed. "I opt for seed production because I receive a surcharge for it. That makes the cultivation even more interesting financially. For field beans that I would grow as a raw material for vegetarian snacks, I would get at most a small animal feed price. I'm afraid that will remain a small crop."
The field bean should be the king of vegetarian snacks. No other legume has as much vegetable protein as the field bean. Moreover, the bean grows fantastic on the Zeeland clay. Breeder Limagrain Rilland therefore still believes in a future for the field bean as the backbone of the plant-based hamburger and frikadel. Over the past ten years, it has developed new varieties that yield 2,000 kilos of protein per hectare, an all-time record.
The province, agricultural cooperative CZAV and agricultural organization ZLTO have been wanting to boost bean cultivation in Zeeland for several years now, in particular field beans. The harvest has been mediocre so far, because the market is too small. Arable farmer De Bruijne: "You can ask growers to sow field beans, but as long as we continue to import cheap, non-sustainable soy from Brazil, that cultivation is unprofitable. I have a gloomy view."
Millions research
A large, multimillion-dollar study by ZLTO and Wageningen University & Research should turn the tide. Hundreds of farmers are involved in the hope that the acreage of legumes – from black, white, kidney and field beans – will expand. It is a matter of patience, says Jurriaan Visser, grains, seeds and legumes manager at CZAV. "What would also help to boost demand is if the Dutch would eat beans more often. They don't do that often. It would speed up the transition from animal to vegetable proteins on the plate."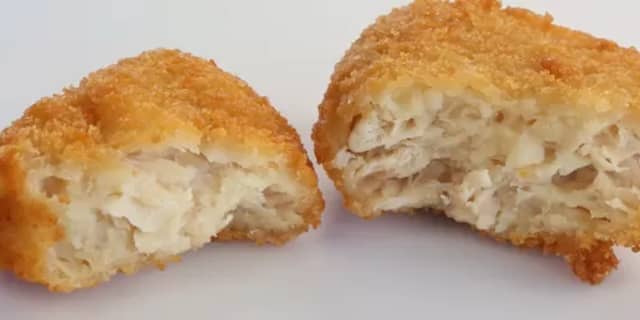 Field bean snacks. Photo: Meatless
CZAV has contracts with about 50 farmers for the cultivation of field beans. The plots are often small, because potatoes and wheat currently bring in more money. That is not the only problem, says director Jos Hugense of Meatless in Goes, a company that makes semi-finished products from soy, wheat, peas and field beans for the Vegetarian Butcher and Vivera, among others.
"We would love to process field beans as a fourth raw material for meat substitutes. We already do that to some extent. 15 percent of our semi-finished products now consist of field beans. This way you offer the consumer variety on the supermarket shelf. Moreover, the nutritional value of the field bean is very high and the color very pretty."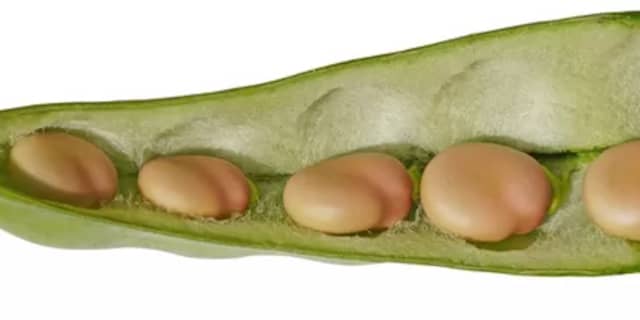 Veldboon Photo: Meatless
But a substantial supply from Zeeland and other provinces is difficult as long as farmers in neighboring countries such as France and Germany receive subsidies for field bean cultivation, Hugense puts his finger on the sore spot. "Then you are already 1-0 behind. Besides that uneven playing field, there is hardly any processing industry in the region, such as mills that peel, grind and separate the protein. A processing industry is needed for sales. A farmer cannot you have to encourage that."
Still, Hugense thinks that Zeeland should 'keep a sharp eye on the field bean'. "With new varieties of Limagrain and a little help from the government, growers can achieve unprecedented yields of protein per hectare. The competition is certainly not lost yet."
---
---