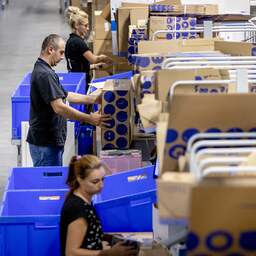 ---
Jan 14, 2023 at 5:01 AM
Bol.com has removed dozens of newly offered books from the webshop since October due to anti-Semitic content. A spokesperson informs NU.nl.
Bol.com has developed a system that automatically scans book descriptions for potentially anti-Semitic or discriminatory keywords. In recent months, the system has also marked tens of thousands of books that bol.com has been offering for some time as possibly racist, discriminatory or anti-Semitic, says the spokesperson.
The vast majority of these remain in the offer of the webshop. A few thousand of those books have been given an information label about the content. In other cases, it may have been a false alarm. "In addition, several hundred books turned out to be so hateful that we no longer offer them," says the spokesperson.
The largest web shop in the Netherlands claims to offer tens of millions of books. So far, half a million of them are in the picture as "potentially controversial".
"These are not just anti-Semitic books," the spokesman explains. "Think, for example, of books about the so-called 'curing' of men who like men."
Track Discrimination and RacismStay informed with notifications
Anti-Semitism fighter is satisfied with results
Eddo Verdoner, the National Coordinator for Countering Anti-Semitism (NCAB), last year called on bookstores to stop selling anti-Semitic books. The government commissioner reacts positively to the results of bol.com.
"But there is still a lot of work to be done," says Verdoner. "For example, to also fish out books that are more difficult to recognize as anti-Semitic with covert language or conspiracy theories."
Bol.com says in response to the NCAB that tips are welcome. "Our system is getting smarter," says the spokesperson for the web shop. "But that can only be done through tips from people about risk words. In particular, the context that makes seemingly innocent words can be controversial."
System is not waterproof
In November, bol.com told NU.nl that the automatic scanning system is not watertight. "For that, someone has to manually check the entire book," a spokesperson explained at the time.
"Moreover: sometimes a book seems discriminatory or anti-Semitic on the basis of the supplied description. But if you actually read the book, it is different."
Image: ANP
---
Read more about:
bol.comAntisemitismBooksDiscrimination and racism
---
---
---
---