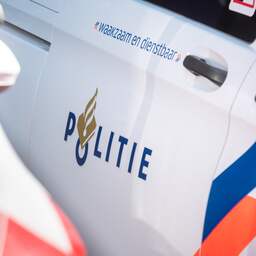 An attack at the home of an agent in Best in December 2020 may have been committed because the suspect was angry about the fines the agent had issued. The police reported this on Saturday. Last week, two suspects were arrested for the targeted attack.
On the night of Saturday December 12 to Sunday December 13, 2020, an explosive device exploded at the house at Boksprong in Best. The house and the carport were severely damaged as a result. No one was injured, but the police emphasize that "this could have been much more serious".
An agent from the East Brabant unit lived with his family in the stricken house. He was at work at the time of the explosion, but his wife and two children were at home.
On Wednesday, police arrested two suspects. It concerns a 42-year-old man from Waalre and a 24-year-old man from Best. The 42-year-old man would have ordered the explosion, his younger co-defendant would have carried it out. For example, the police think that the DNA of the 24-year-old man from Best was found on the explosive. Other female DNA was also found. Police don't know who it is yet.
The police think that the 42-year-old man was angry about tickets that the officer had written to his son. He would therefore have ordered a targeted attack on the man's house.
The examining magistrate extended the pretrial detention of the 42-year-old man by fourteen days on Friday. The 24-year-old suspect is free to await the case. In the meantime, the police are continuing to investigate the case.
---
---