---
Jan 13, 2023 at 10:22 Update: 2 minutes ago
Janus van Kasteren took a big step towards the overall victory in the Dakar Rally on Friday. The 36-year-old Dutch trucker won the twelfth stage with force majeure, while the competition got into serious trouble.
In the 185-kilometer special stage, Van Kasteren saved about half an hour on competitor Martin van den Brink, who had reduced his backlog in the standings to just over a minute on Thursday.
On Friday, Van den Brink stood still for a while due to unknown problems. The Czech Martin Macík, the number three in the ranking, also lost a lot of time at the end of the stage. Mitchel van den Brink, Martin's son, finished second in the stage, almost nineteen minutes behind Van Kasteren.
Van Kasteren and father and son Van den Brink all drive an Iveco of Gerard de Rooy's rally team. De Rooy was the last Dutch truck winner in 2016, when the Dakar Rally was still being held in South America.
Since then, Russian Kamaz trucks have dominated. Due to the war in Ukraine, the Russians are now missing from the desert rally through Saudi Arabia. Van Kasteren booked his third day victory.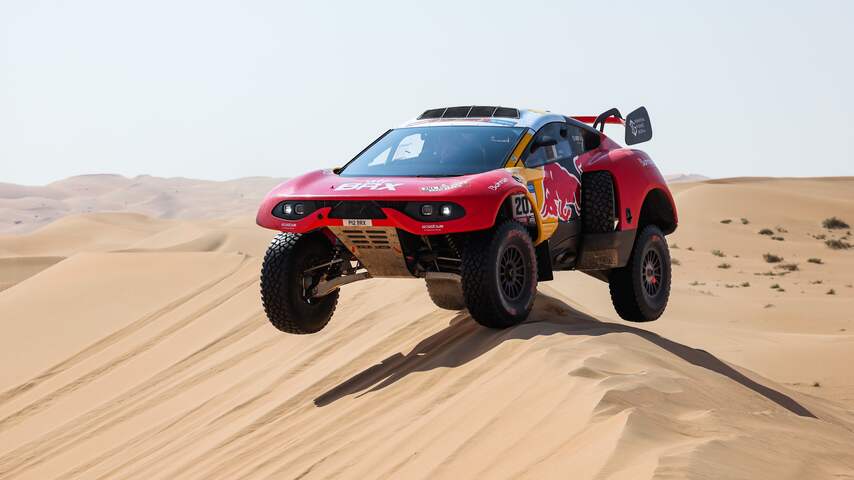 Sébastien Loeb was once again the best in the cars. Photo: Pro Shots
Racing driver Loeb wins for fifth consecutive time
In the cars, Sébastien Loeb won a stage for the fifth time in a row on Friday. In the standings, the 48-year-old Frenchman moved up to second place, almost an hour and a half behind Dakar legend Nasser Al Attiyah. Loeb has never won the Dakar Rally. He was second twice, including last year behind Al Attiyah.
Al Attiyah is heading for his fifth overall victory in the desert rally. Although Loeb is creeping closer and closer in the standings, the backlog of almost 1.5 hours seems too great.
With the motorcycles, the battle for the overall victory is a lot more exciting. With two stages to go, Australian Toby Price took the lead in the standings from American Skyler Howes.
Price came third in the twelfth stage, behind Chilean winner José Ignacio Cornejo and Australian Daniel Sanders. Howes finished sixth and is now 28 seconds behind Price in the standings. The Argentinian Kevin Benavides is third at 2.40 minutes.
Jan 12, 2023 at 1:41 PM
Trucker Van den Brink wins stage in Dakar Rally and is close behind Van Kasteren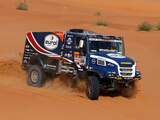 Jan 11, 2023 at 12:00 PM
Leader Loprais leaves Dakar Rally after fatal accident with spectator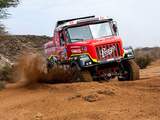 Image: Pro Shots
---
Read more about:
Dakar Rally
---
---
---
---