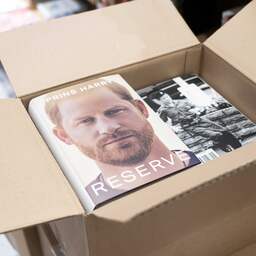 Prince Harry still has enough material for a sequel to his book Reserve, but the question is whether people will get to read it. In an interview with The Telegraph, the prince and new author says that King Charles and Prince William "would never forgive him".
In the interview, the prince says that his book Reserve, which came out last Tuesday, was initially twice as thick. Much of those extra pages were about annoying interactions with his father and brother.
"The first version was different. It was eight hundred pages and now there are four hundred. It could have been two books," says the prince. "It was hard to scrap things."
In his book, the youngest son of King Charles explains, among other things, how he once lost his virginity on a field next to a British pub and how he killed 25 members of the Taliban during his service in Afghanistan. Harry also talks about his relationship with his brother William and discusses the death of his mother, Princess Diana.
---
---