Those who are familiar with the numerous Scooby-Doo films and series, childhood sentiment or not, can probably have fun even faster with Velma (2023– ), the first two episodes of which will be available today on HBO Max. The animated series tells the origin story of Velma Dinkley, the unsung "brain" of the Scooby-Doo gang.
Gifted detective
Velma is known to those in the Scooby-Doo franchise as a gifted detective. She is a regular in the company of the Great Dane Scooby-Doo and his best friend Shaggy Rogers, but she is not normally the main character. Velma changes that, by focusing on her origin story and praising her as the underappreciated genius of the Mystery Inc. gang. The trailer can now be seen:
Animatie of live-action
Velma's voice is voiced in this animated version by Mindy Kaling, who you may know from The Office (2005–2013). Past performers of the character include Gina Rodriguez, Linda Cardellini, and Mindy Cohn. Cardellini played a live-action version of the character.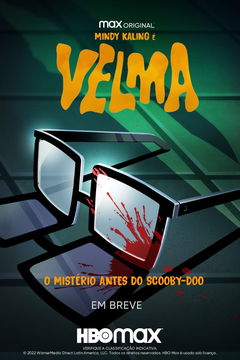 Watch on HBO Max • The origin story of Velma Dinkley, the unsung and underappreciated mastermind of the Scooby-Doo Mystery Inc. gang.
New episodes
The first two episodes of Velma are supposedly available to watch on HBO Max starting today. It is expected that two new episodes will be online every week. In that case, the series will be completed on February 9.
Image: Still 'Velma' via TMDb
---