---
Jan 12, 2023 at 5:44 PM Update: 2 hours ago
Parents of newborns sometimes receive shorter maternity care due to staff shortages, the Health and Youth Care Inspectorate (IGJ) reports. There is also "little supply" of maternity care in some parts of the country, because maternity care companies have to reduce their working area due to staff shortages.
The IGJ visited six large maternity care companies, which together provide 28 percent of maternity care in the Netherlands. In total, there are more than two hundred large and smaller companies that provide maternity care, with approximately nine thousand maternity nurses. "Actually, about eleven thousand are needed," says the inspectorate.
The legal minimum for maternity care is 24 hours. By default, new parents receive 49 hours of maternity care, spread over seven or eight days in a row.
Maternity care is now sometimes provided for less than that standard number of hours, according to the inspectorate. This happens, for example, when there are several births in the same period, so that the staff is needed elsewhere.
The IGJ could not say on Thursday how many hours it is exactly. According to a spokesperson, the number does not fall below the legal minimum anywhere.
Multiple maternity nurses in a few days
Furthermore, families increasingly have to deal with several maternity nurses in a few days. According to the Inspectorate, this need not be a problem, as long as the transfer of care is properly arranged.
The Inspectorate is positive about the quality of maternity care in the Netherlands. Maternity nurses take the specific needs and risks of mothers into account. They also work together with care providers from other disciplines, such as midwives and lactation consultants.
13 Sep 2022 at 20:19
Holding baby and walking around with it appears to be the best way to calm a child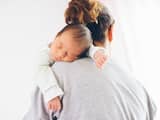 May 11, 2022 at 7:18 PM
Almost three quarters of fathers or partners take additional birth leave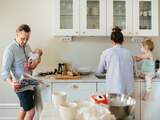 Image: ANP
---
Read more about:
EconomyKind & GezinBinnenland
---
---
---
---