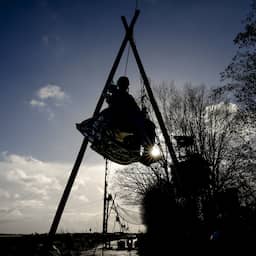 On the night of Wednesday or Thursday, the German police stopped removing activists from the occupied 'lignite village' Lützerath. The officers do not intend to enter barricaded houses, a police spokesman told the German news agency DPA. The agents remain on site.
The German police started the evacuation of Lützerath on Wednesday. Agents had already started clearing the barricades around the village a day earlier. Initially, the intention was that the evacuation would continue at night.
The village has been occupied for more than two years. The activists want to prevent the excavation of the ground under Lützerath for the extraction of lignite. Hundreds of activists occupy the village.
According to the police, more than 200 people left "voluntarily" on Wednesday. But a similar number of people are still holding out. They are housed in difficult-to-reach huts and buildings.
It is not known what time the eviction action will resume on Thursday.
---
---