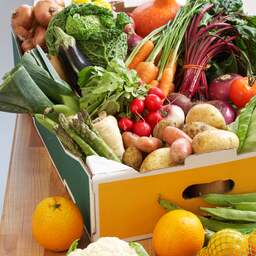 Last year prices rose by no less than 10 percent compared to 2021. Inflation was therefore the highest in ages. Food in particular became much more expensive. On our response platform NUjij you wondered whether people are buying less organic food due to the higher costs.
Fruit and vegetable growers notice that the demand for luxury and organic products has declined. People have also recently opted more often for free-range eggs without a quality mark instead of organic, free-range or Beter Leven Keurmerk.
"With the energy bill in mind, people still ignore the special, local product to go for the cheaper option," says Sjaak van der Tak, chairman of the agricultural and horticultural organization LTO Nederland.
According to Van der Tak, consumers' choice is understandable, because the cost crisis affects everyone. "But it does put the finger on the sore spot. The government is asking for more and more, but forgets to include the market," said the chairman.
Unhealthy food is often cheaper than healthy food
In addition, unhealthy food is often cheaper and convenient, according to budget coach Mat Heugen and professor of Consumption and Healthy Lifestyle Emely de Vet.
In addition, people with little money often live in places where the food supply is unhealthier. "This makes it objectively even more difficult to make healthy choices," explains De Vet.
Heugen indicates that some people with less money are already happy if they can eat a sandwich with cheese. "There is simply no money left for a garnish with lettuce, tomato and cucumber. Most are very creative, but are more likely to do so with bulk products such as pizza and other ready-to-eat products, pasta and soft drinks."
Did you find this article via Net Binnen? You can find pieces like this every day via the NUjij button at the bottom of your app!
---
---