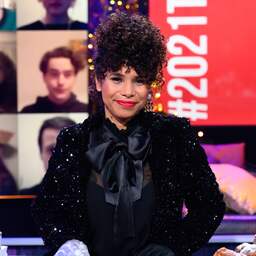 BNNVARA believes that the statements of presenter Natasja Gibbs about Israel in the talk show Op1 have "sufficient support in facts and current affairs". She based her statement that there is an apartheid regime on reports from Human Rights Watch, Amnesty International and the United Nations, among others, the broadcaster said on Thursday.
The NPO ombudsman has received several complaints in recent days about a conversation that Gibbs had with ChristenUnie frontman Gert-Jan Segers on Friday. According to the people who complained, her statements violate the journalistic code that all broadcasters must adhere to.
According to BNNVARA, Segers was given "every room to voice a dissenting opinion" and explained why he did not follow Gibbs' reasoning. "He also indicated that he thought the comparison that had been made was misplaced and explained why. All in all, a balanced journalistic discussion was held at the table in this matter."
Columnist Jan Dijkgraaf called for complaints to be submitted. In an online column he made a comparison with the NPO ombudsman's investigation into Ongehoord Nederland. After this investigation, it was concluded that the broadcaster does not comply with the journalistic code and spreads unfounded information.
The ombudsman announced on Tuesday that the regular complaints procedure is being followed for reports about Op1 and Gibbs. She has sent the complaint to BNNVARA and is awaiting the response.
---
---