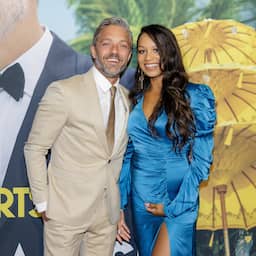 Tommie Christiaan and his wife Jamie have had a daughter. The girl's name is Eli and was born on Tuesday, the couple writes on Instagram on Wednesday.
The 36-year-old musical star and his wife share a photo of their son Bodi holding his little sister. "Welcome dear sister Eli", they write.
"Just like Bodi, we welcomed her to our home in the bath and this time with her aunts in our presence," says Christiaan about the birth.
"Bodi was taking an afternoon nap and the moment Eli was born, he woke up. Still in a wrinkled sleep with his sleeping bag on, he pointed to her and said, 'baby!' Yes Bodi, your sister is born. You have a new task."
The couple married last June and had son Bodi in March 2021. Christiaan also has a daughter from a previous relationship.
---
---