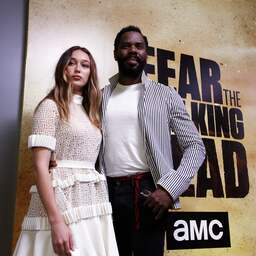 After the end of The Walking Dead series last November, the spin-off Fear the Walking Dead also ends. Television channel AMC has announced that the eighth series, which will be broadcast later this year, will be the last.
The eighth season of the zombie series has been cut into two parts. The first half will start in May. The sequel will be shown later this year.
Fans of The Walking Dead, based on the comic book series of the same name, don't have to say goodbye to the franchise just yet. Two previously announced new spin-offs will start later this year and a third will follow in 2023.
The series Dead City, about the characters Negan and Maggie, will start in June. The spin-off about Daryl should be on television in the fall. The series about the original main character Rick Grimes is scheduled for next year.
---
---