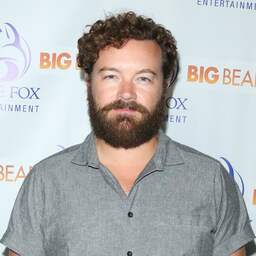 Danny Masterson has to appear in court again because he is charged with rape. A case against the That '70s Show actor was declared null and void at the end of last year because the jury failed to reach a verdict. The public prosecutor is therefore starting a new case, reports Variety.
Masterson is charged with raping three women in his home between 2001 and 2003. The women testified against the actor in last year's case, but the jury was unable to reach a unanimous decision. The votes did show that most members tended towards an acquittal.
The prosecutor believes that the jury ignored statements and believes that the victims deserve another chance. Masterson's defense tried to prevent the case from retrieving because a conviction of Masterson would be unlikely.
The judge brushed aside the lawyer's objections and said that prosecutors could come up with new witnesses and arguments. As a result, a different outcome of the case is a possibility this time according to the judge.
The women were members of the Church of Scientology at the time of the alleged rapes, of which Masterson is still a member. Two of them say the church has been actively blocking them from sharing their story. The actor's lawyer claims that the church is irrelevant in the case.
Jury selection for the new case begins March 29.
---
---