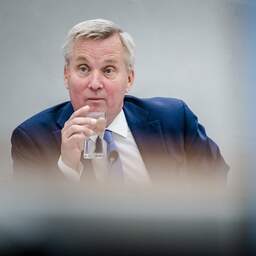 For the time being, family members of status holders no longer have to wait before they are allowed to come to the Netherlands. The cabinet is temporarily lifting the measure that limits family reunification. It does so pending a ruling from the highest court on the policy.
At the beginning of December, a preliminary relief judge ruled in a case brought by a Syrian woman. The judge ruled in her favor in the urgent procedure. Her husband and six children were allowed to come over to the Netherlands immediately.
In the weeks that followed, several courts ruled in favor of other status holders on family reunification. The judges ruled that postponing family reunification is contrary to the European Family Reunification Directive and various European and international treaties.
State Secretary Eric van der Burg (Asylum) decided to maintain the family reunification measure anyway, because he wants to await the judgment of the Council of State. The highest administrative court will hear the matter on Thursday, but is not expected to make a ruling for some time.
Until then, the cabinet will suspend the postponement measure. The government expects that the courts will continue to rule that the policy is contrary to the law until the Council of State has issued a ruling. In those cases, the Immigration and Naturalization Service (IND) must still issue visas. Van der Burg wants to prevent these "unnecessary procedures".
The temporary release of the policy only applies to requests that the IND approves from now on. The restriction on travel in connection with family reunification will continue to apply to applications on which the IND has taken a decision in recent months.
The cabinet wants to delay family reunification because of the reception crisis. The State Attorney believes that this is necessary to prevent situations such as last year at the application center in Ter Apel.
The policy is part of the coalition's asylum agreement. Immediately after the announcement, there was already a lot of criticism from lawyers. They warned that the measure is against the law. Officials from the Ministry of Justice and Security also had their doubts. Nevertheless, a majority of the House of Representatives did not want the measure to be legally tested in advance.
---
---