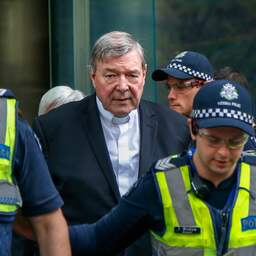 Cardinal George Pell of Australia has died at the age of 81. According to members of the Catholic Church, he died of heart complications following recent hip surgery. Pell was treasurer of the Vatican until he went on trial in 2017 on child molestation charges.
The lawsuit was about abuse in the 1990s when Pell was Archbishop of Melbourne. During that period he allegedly sexually assaulted two boys. An Australian jury found Pell guilty. The judge then sentenced him to six years in prison.
The judge called the abuse "a brutal and violent sexual assault". According to the judge, the cardinal's behavior was "laced with staggering arrogance".
Pell always maintained his innocence and appealed his conviction. In 2020, Australia's Supreme Court ruled that there was not enough evidence for the conviction. After thirteen months in prison, Pell was released.
In August, The Guardian reported a new step in the legal battle surrounding the alleged abuse. The father of one of the boys allegedly abused filed a civil lawsuit against Pell and the Catholic Church. The man claims that he has suffered psychological injuries and is therefore claiming compensation.
---
---