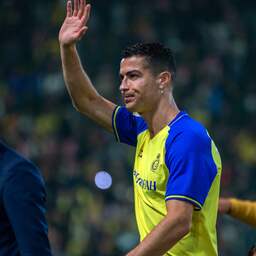 Al Nassr has denied that acquisition Cristiano Ronaldo will be used in the near future to bring the 2030 World Cup to Saudi Arabia. Stories about this have been circulating since the arrival of the five-time Ballon d'Or winner.
"We want to make it clear that Cristiano Ronaldo's contract does not include anything related to a World Cup bid. He is focused on Al Nassr and achieving success with the club," Al Nassr said in a brief statement. statement.
In recent days, the story appeared in foreign media that Ronaldo would receive a lot of money in addition to his astronomical annual salary for a role as ambassador for Saudi Arabia's World Cup candidacy. The oil state would like to organize the tournament in seven years time together with Greece and Egypt.
An allocation of the World Cup to Saudi Arabia would be controversial, because human rights are being violated in the country that has already profiled itself emphatically in recent years in, among other things, the Premier League (Saudi billionaires own Newcastle United), Formula 1 and the golf.
A role for Ronaldo in winning the World Cup would be extra spicy because his native Portugal is also keen to organize the tournament. The Portuguese have applied together with Spain and Ukraine.
The 37-year-old Ronaldo is still waiting for his debut for Al Nassr. He will probably participate for the first time on January 22, when his club will play against Ettifaq in the league.
---
---