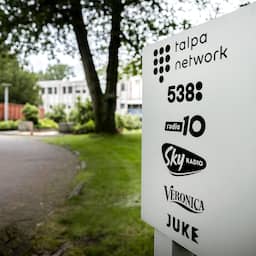 By our entertainment editors
---
Jan 10, 2023 at 10:50am Update: 2 minutes ago
Talpa Network and RTL have offered possible solutions to the concerns surrounding the merger plans. The so-called remedies were submitted to the ACM (Authority for Consumers & Markets) before Christmas and are being presented by the watchdog to other market parties, AD reports.
"In these proceedings, the parties have offered remedies: solutions for problems that we see in the eventual completion of this merger," a spokesperson for ACM told the newspaper on Tuesday.
The solutions will be assessed by ACM, which will conduct a market test, among other things. For this test, various parties, such as media agencies and the Association of Advertisers, are asked what they think of the solutions.
The Association of Advertisers confirms that it has been approached by ACM to assess the proposal, which must be kept strictly confidential. The parties have one week to consider the solutions, a spokesperson told NU.nl. It is unclear how much time ACM will then need to reach a decision.
The FD previously reported that ACM already had comments on the merger plan of RTL and Talpa in September. The media companies then got to work and remained in contact with the watchdog about possible solutions to the objections to the merger.
Remedies include divestment of businesses by the companies and a promise that prices will not be raised once the merger is complete.
Merger has been waiting for a year and a half
The merger between RTL and Talpa Network was announced a year and a half ago. Since then, the plan has been submitted to ACM for assessment. The watchdog concluded almost a year ago that the merger has far-reaching consequences. There could be adverse consequences for advertisers, TV producers, distributors of TV channels and ultimately the viewer.
The final judgment will largely depend on how the regulator assesses the media landscape. It now seems that ACM is mainly looking at the Dutch television market, where RTL and Talpa would acquire a dominant position in production and distribution following a merger.
Domestic competition plays a major role and the international playing field a smaller one. Talpa and RTL concentrate on the latter in their substantiation; they include competition from international tech giants and streaming services in their rationale for the merger.
Image: ANP
---
Read more about:
MediaRTLTalpaMedia and Culture
---
---
---
---