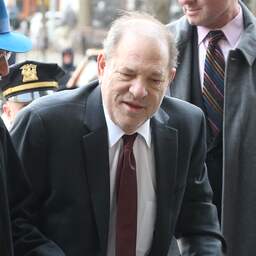 Harvey Weinstein is expected to be sentenced on February 23 in Los Angeles following his conviction for rape and sexual assault. The seventy-year-old former film producer was found guilty at the end of December.
Weinstein faces a prison sentence of eighteen years. In December, he was convicted of raping and assaulting a model.
Weinstein, known as an executive producer of films such as Pulp Fiction, previously appealed his criminal case. On February 23, he and his lawyer must provide arguments for this. If the appeal is rejected, he will be told his sentence the same day.
Weinstein was already sentenced to 23 years in prison in New York in 2020 for sexual assault and rape. According to US media, it is therefore likely that Weinstein, who is in poor health, will spend the rest of his life behind bars.
At the end of 2017, Weinstein gained worldwide fame after he was accused of sexual misconduct and rape by dozens of women, including world-famous actresses. Weinstein used his position of power in Hollywood to intimidate victims into silence. The revelations about his years of misconduct sparked the #MeToo movement.
---
---