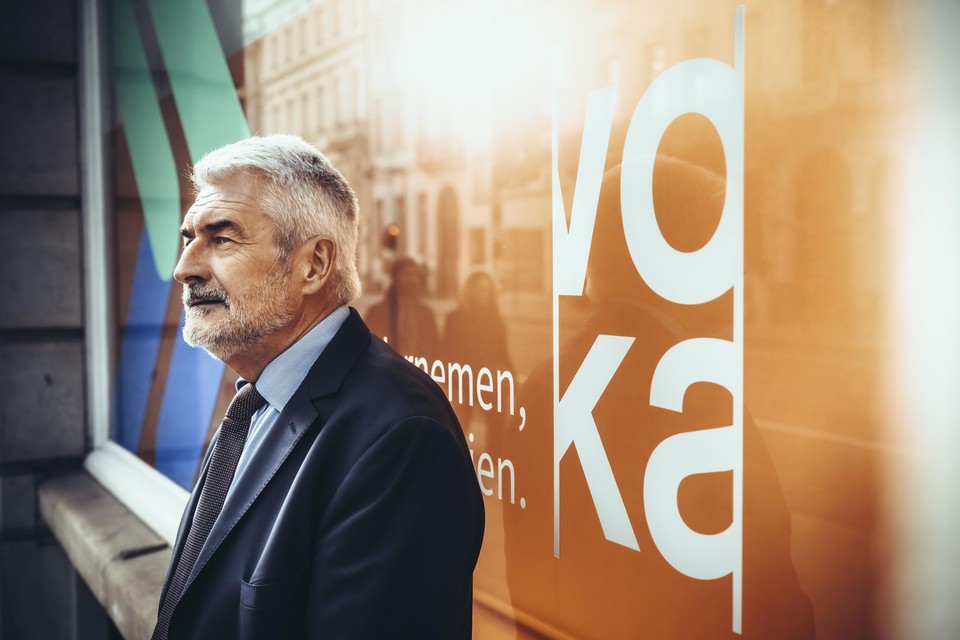 Governments need to urgently implement reforms this year to protect companies' competitiveness. If they fail to do so, there is a risk of years of standstill as a result of the elections. Voka chairman Rudy Provoost presented this message at the New Year's reception of the Flemish employers' organization in the Bozar in Brussels.
mtmBron: BELGIAN
Today at 6:55 PM
Provoost did not paint a very nice picture of the economic situation. The sky-high inflation and the associated automatic wage indexation, and the expensive energy bills translate into "an unprecedented increase in costs and burdens" for companies. This increases the competitive handicap vis-à-vis foreign companies and cripples investment and employment. Meanwhile, the Belgian budget deficit continues to increase.
That is why, according to Voka, there is a need for structural interventions, which must be done this year. "2023 is the year of the last chance in this legislature," said Provoost. "After all, there will be elections in 2024, which will be followed by the formation of new governments. And we know from experience that this process can take a long, long time."
Voka's requirements are not new. At the federal level, the government must take steps this year in the field of wages, energy and taxation. The Flemish government must work on better quality education, a legally certain licensing policy and better activation of the unemployed.
As far as wages are concerned, the indexation mechanism needs to be overhauled because the wage gap with other countries is becoming unsustainable, says Voka. "This revision must range from an adjustment of the modalities of the automatic indexing mechanism to an index jump," says Provoost.
In terms of energy, Voka is satisfied with the lifespan extension of the Doel 4 and Tihange 3 nuclear reactors. But the company network would also like to see the three other reactors that are currently running still generate power after the planned nuclear phase-out in 2025.
---
---