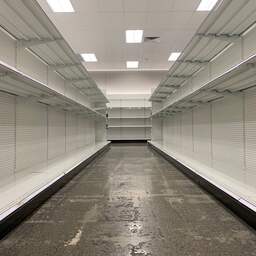 Fewer and fewer retail properties in the Netherlands are vacant. At the beginning of 2022, 14,482 were still not in use. At the end of the year, this still applied to 12,722 properties. Market researcher Locatus had actually expected more vacancy due to staff shortages and high inflation.
According to the research agency, 6 percent of retail properties are now vacant. That is relatively the same as at the beginning of 2011.
The vacancy rate has not decreased because new shops have opened in the vacant buildings. This is mainly because many retail properties were given a different function last year.
This means that there is something else there now, that the building has been demolished or that it has been merged with another retail building.
---
---