Inside Job (2021–2022) is one of the umpteenth series that will not be continued on Netflix. Last summer we announced that a second season was in the making, but the streaming service has now put an end to those plans.
'Deep State'
Inside Job is an animated series for adults about the conspiracies that shape and control our (internet) culture. The series pokes fun at the conspiracy phenomenon by comically introducing a dysfunctional team tasked with keeping the secrets of the mysterious 'Deep State'. Main character Reagan Ridley (Lizzy Caplan) is one of the employees of this special company, where she, like any other mortal, hopes for success and promotion.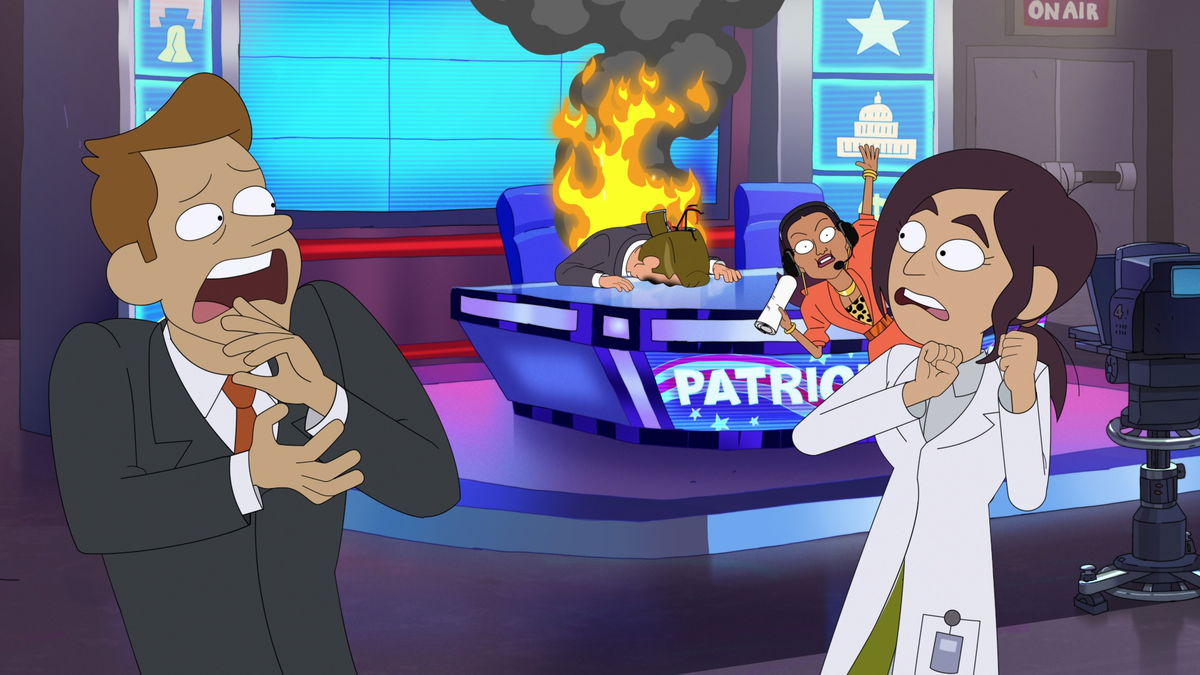 Still 'Inside Job' via Netflix
Two season parts
The first season consists of two parts, which were spread over the fall of 2021 (ten episodes) and 2022 (eight episodes). Due to the long interval, the two parts probably felt like two seasons to many viewers, but even before the second part came online, it was announced that there would actually be a second season of the series. Series creator Shion Takeuchi now only announces on Twitter that Netflix has reversed that decision:
Cliffhanger
The second part of season one ended with a nice cliffhanger about Reagan's biggest job challenge yet, and it was clear that Takeuchi and his team had a much broader storyline in store, at least for the confirmed season two. Netflix has not officially explained why there is now another cancellation, but anyone who has followed our coverage in recent weeks knows that Inside Job is certainly not the first victim of a broader cancellation policy. 7.7 Watch on Netflix • For the Deep State employees, conspiracies are not theories, but facts. And keeping those facts a secret is a full-time job.
The first season of Inside Job is still on Netflix.
Beeld: Still 'Inside Job' via Netflix
---