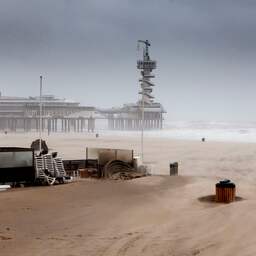 Also in the coming days, real winter weather seems further away than ever. In the second week of the year, the weather is again mild and changeable. The temperature in the afternoon is between 8 and 10 degrees. In the nights it almost always remains well above 5 degrees.
On Monday we will have to deal with numerous showers that move across the country. The sun occasionally pierces through the clouds.
Tuesday will be the wettest day of the week. An active disturbance will cause prolonged rain during the day. At the same time as the disturbance, soft air enters the country. As a result, temperatures will only rise late in the evening and night to Wednesday. It can then become 11 or 12 degrees locally.
The rest of the week will remain unsettled. That can be loose showers, but also prolonged rain. 25 to 40 millimeters of precipitation will not be an exception.
Wednesday can be the best day of the week. If we are exactly between two disturbances during the day, the weather picture can sometimes be better than expected.
The wind is strong and comes from the southwest. In the interior it will be around wind force 4, in the open areas wind force 5 or 6.
---
---