Hugh Jackman is ready for his tenth round as his well-known X-Men character in Deadpool 3 (2023). According to the actor, we will see a new side of Wolverine. In an interview with Chris Wallace, the actor explains why this story will be different from what we are used to from Wolverine.
rivals
The story of Deadpool 3 takes place before the events of Logan (2017). The actor has spoken out about this before and made it clear to fans that they don't have to worry about the end of his character. However, what exactly the story of Deadpool 3 will be about is not yet clear. Jackman does let us know that we can expect a lot of fun.
When I keep thinking about me and Ryan (Reynolds), about Deadpool and Wolverine being classic comic book rivals, there's also a dynamic that I never really got to do as Wolverine before. I just thought, 'This is going to be fun. Something I've never done before.' I can not wait.

Hugh Jackman
The Wolverine actor thought he was done playing the superhero-with-claws. "I was at peace with it," he says in the interview with Chris Wallace. Then it came across Deadpool 3's script and he knew this was going to be an interesting project.
Since Hugh Jackman and Ryan Reynolds are good friends in real life, we're already looking forward to seeing the two's chemistry on screen.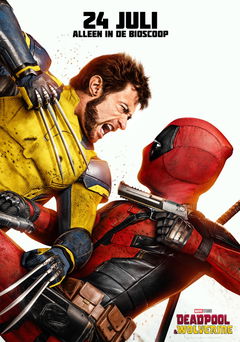 'Deadpool 3' is a 2023 action/comedy movie.
To know how the storylines of Wolverine and Deadpool will intertwine, we have to wait a little longer. The release is currently scheduled for September 6, 2024.
Beeld: Still 'Logan' via TMDb
---