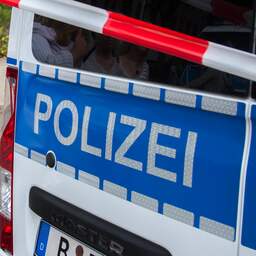 German anti-terror detectives have arrested a 32-year-old man who is believed to have planned a chemical attack. The man, who has Iranian nationality, was arrested in Castrop-Rauxel in the state of North Rhine-Westphalia, which borders the Netherlands. A second person has also been arrested. It is not known how this person would be involved.
The 32-year-old Iranian is suspected of obtaining the toxins cyanide and ricin, the public prosecutor of Düsseldorf, the police of Recklinghausen and the police of Münster reported in a joint statement on the night from Saturday to Sunday. Ricin is a highly toxic biological weapon.
The authorities searched the suspect's home in Castrop-Rauxel, about 15 kilometers northwest of Dortmund, on Saturday evening. A large area around the house was cordoned off. According to a reporter for the German news agency DPA, aid workers wore protective suits.
The German newspaper Bild reports that the federal criminal investigation department allegedly tracked down the suspect after a tip from a foreign intelligence service. According to the newspaper, "a friendly secret service" has warned the German security authorities about a possible chemical bomb attack. It is not known how far the plans have progressed. It is also not clear who or what the target of the attack was supposed to be.
---
---