Trainer Alfred Schreuder can no longer do anything right with the already critical fans of Ajax after the forced departure of club icon Daley Blind. However great the scorn is, the Barnevelder will continue to do his own thing after the winter break. "He is not a man of concessions."
The stadium of FC Twente was full of destructive banners against him. Black smoke bombs were set off for the 'jet black' season under his leadership. And afterwards, fans tried to storm the main entrance to get him to his knees. The police had to be involved to quell the supporters' uprising.
Even during and after FC Twente's infamous match against AZ on April 26, 2015, Schreuder kept a cool head, Michel Jansen remembers. At the time, the tukker was one of Schreuder's assistants, who was under heavy pressure in his first job as head coach.
"He could isolate himself completely from the audience. In the dressing room he also said: "You shouldn't be busy with the audience. You can only silence the audience with a cover. So we all have to work together." could very well keep that away from the group."
The next day his mood in the trainers room was no different. "He only influences something he can influence. He is a 'football alcoholic': he eats, drinks and sleeps football and is very good with the players on the training field. It must have done something to him, but I I didn't notice it. He was always playing the game."
Resume Alfred Schreuder
Age: 50 Clubs as coach: Vitesse (2009, assistant), FC Twente (2009-2014 as assistant and 2014-2015 as head coach), Hoffenheim (2015-2018, assistant), Ajax (2018-2019, assistant), Hoffenheim ( 2019-2020), FC Barcelona (2020-2021, assistant), Club Brugge (2022), Ajax (2022-present) Awards as coach: Three national titles (2010, 2019, 2022), three cups (2011, 2019, 2021) and twice Johan Cruijff Scales (2010 and 2011)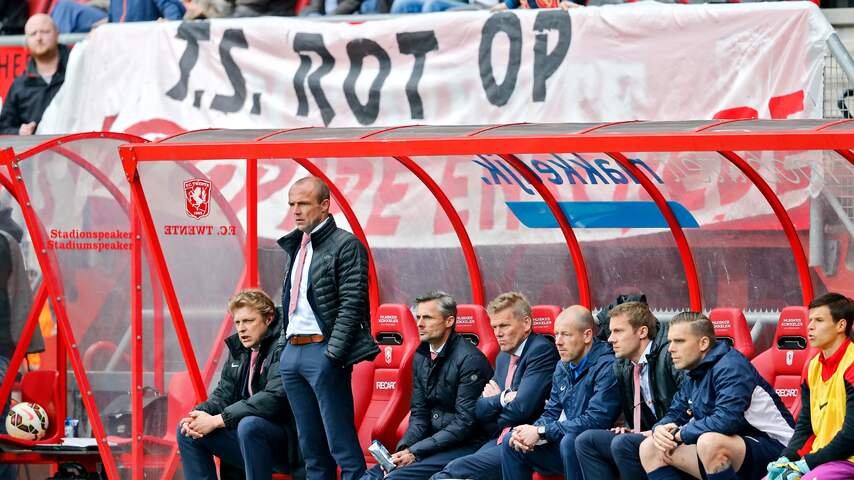 FC Twente fans clamored en masse for the departure of Alfred Schreuder in 2015. Photo: Pro Shots
'You really had to convince him'
It is not as restless as it was then in Enschede in Amsterdam at the moment. Schreuder will start the second half of the season with Ajax against NEC under high tension on Sunday. Before the World Cup break, fans clamored for their coach to leave. #SchreuderOut was a hit on social media after failures in the Eredivisie and in the Champions League.
After the departure of club icon Blind more than a week ago, criticism of Schreuder has only increased. Blind even added some fuel to the fire in one open letter to the fans to write that he had not imagined his end at Ajax that way.
Between the lines, that was a reference to the trainer, who had sidetracked Blind after a breach of trust, even though Schreuder himself denied this at the press conference on Friday. When the defender also made a promotion with a transfer to top club Bayern Munich, the turnips were completely cooked.
Jansen was not surprised that Schreuder passed one of Ajax's greatest players of this century. "Whether you are Daley Blind or not, he just puts you next to it. That says something about Alfred as a person. He sticks very much to his philosophy."
According to Jansen, Schreuder is not a man of concessions. "Alfred was open to others at Twente, but you really have to convince him. He very much believes in his way of thinking, training and playing. He is not going to do anything else anytime soon, even if it doesn't work out."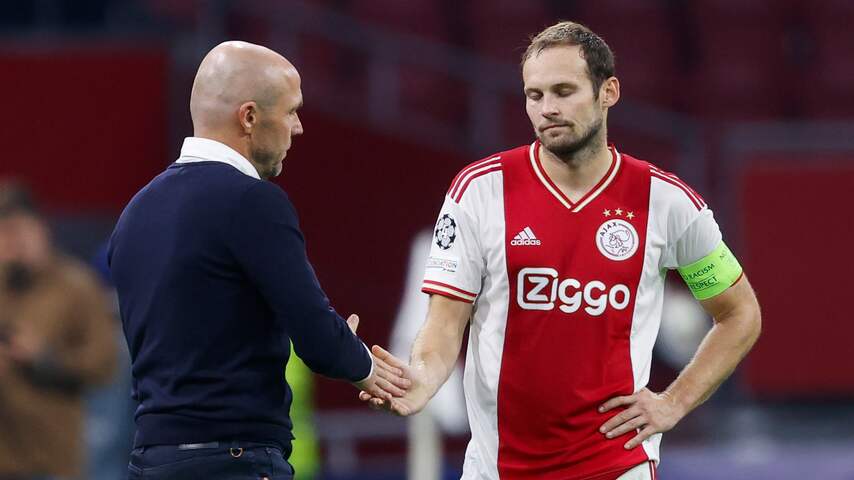 Alfred Schreuder broke with club icon Daley Blind at Ajax last month. Photo: Pro Shots
Selfishness breeds resentment
In contrast to FC Twente and Ajax, Schreuder's approach to the German Hoffenheim and the Belgian Club Brugge (national title) did hit the mark. But he didn't win the popularity prize there either. He left Hoffenheim in 2020 just before the end of the corona season because he did not like the club's future plans.
In October last year, his idiosyncratic character only really became visible to the general public in the Netherlands. At a press conference, Schreuder fiercely defended the role of Brian Brobbey and the help of his agent Milos Malenovic with transfers from Ajax.
"If people don't understand that I need time, that's bad luck. And if I don't get the time, they should fire me," he said at the time. And: "If people think I'm a softie, they've never been in the dressing room with me." And: "I decide who plays and no one else."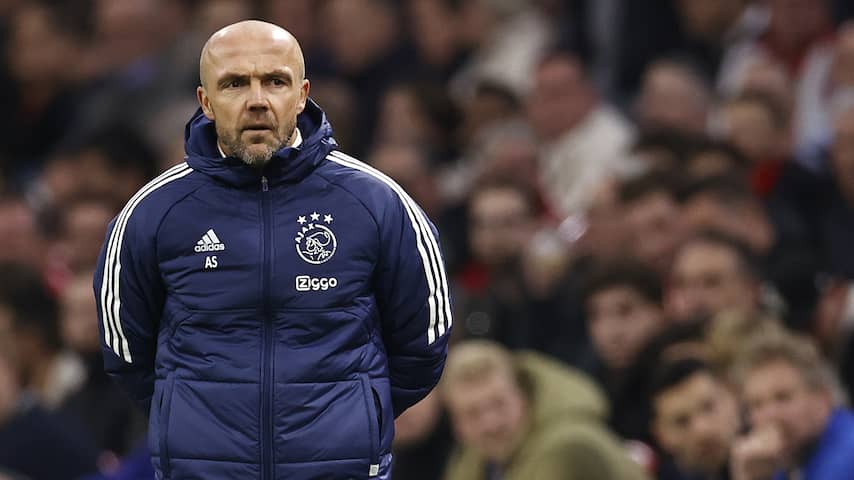 Alfred Schreuder starts the second half of the season at Ajax under high tension. Photo: ANP
'Alfred is not a quitter'
Jansen sees many similarities between Schreuder's periods at FC Twente and Ajax. He entered both clubs after a successful period, succeeding two successful coaches: Steve McClaren and Erik ten Hag.
Chaos also reigned at both clubs when he arrived. FC Twente slowly collapsed as a stronghold due to financial problems and Ajax had the most hectic transfer summer in years under the inexperienced interim popes Gerry Hamstra and Klaas-Jan Huntelaar.
In the end, a bad start to the season was fatal for Schreuder in August 2015 at FC Twente. At Ajax, the former assistant of FC Barcelona is given time for the time being, because he has had to fit in many new players. The club management also took its side in the Blind case.
---
At Twente, Alfred continued to fight with conviction until the last minute
Michel Jansen (former colleague at FC Twente)
---
But a crisis does not seem far away at the moment at Ajax, which must become champions to rake in the Champions League millions and prevent a financial disaster year. The gap with leader Feyenoord is three points. There are twenty games to be played in the Eredivisie in the next five months.
Schreuder said at his press conference on Friday that he had looked critically in the mirror, even though all criticism left him cold. After a "good evaluation" with the club management, he has intervened strongly: Ajax's selection is smaller and reinforcements are on the way. The Argentinian goalkeeper Gerónimo Rulli of Villarreal has already arrived.
Jansen does not see Schreuder throwing in the towel at Ajax so quickly. "At Twente, I noticed that Alfred is not a quitter. He was constantly at the front, did not look for excuses and continued to fight with conviction until the last minute. He also radiated that to the group, no matter how great the resistance was."
Stand at the top of the Eredivisie
1. Feyenoord 14-33 (+22)2. PSV 15-31 (+22)3. Ajax 14-30 (+27)4. FC Twente 15-30 (+17)5. AZ 15-30 (+9)
---
---