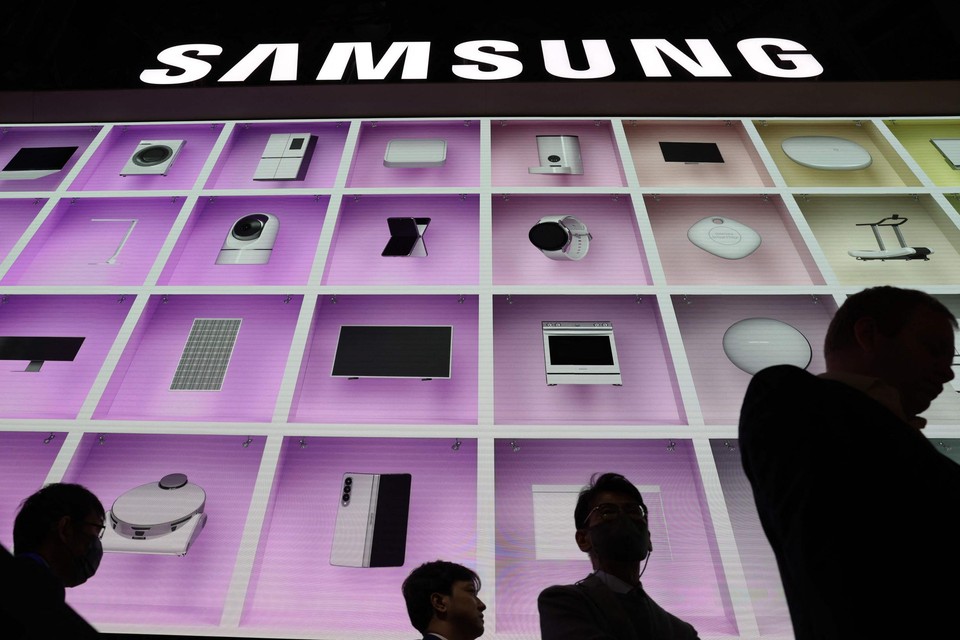 Samsung Electronics saw its profit drop the most in more than a decade last quarter, according to preliminary figures. As a result, the global economic downturn appears to be hitting the demand for electronics more than initially expected.
jvhBron: BELGA
Yesterday at 07:21
South Korea's largest company faces weak demand for memory chips, smartphones and displays as consumers curb holiday spending amid rising interest rates and inflation. As a result, operating profit, which is still adjusted for various items including taxes, fell by 69 percent to about 4.3 trillion South Korean won. That is converted to 3.2 billion euros.
In a statement, Samsung said fourth-quarter earnings were "well below current market expectations." The group attributes the disappointing performance mainly to the macroeconomic downturn, which has been reinforced by central banks around the world raising interest rates.
It was the first time in four years that Samsung gave an explanation of the preliminary quarterly results. The full figures for the past period are not expected to be available until the end of this month.
For Samsung, this is the second quarter with a sharp decline in profits, because in the third period of last year, operating profit already fell by more than 31 percent on an annual basis. In the previous quarters, Samsung, like many other technology companies, was able to benefit significantly from strong demand for electronic devices and chips. That strong demand arose during the corona pandemic when many people were forced to stay at home due to the lockdowns.
---
---