Nov 24, 2022 at 9:13 PMUpdate: 8 minutes ago
Cristiano Ronaldo is proud of the world record he set on Thursday in the 3-2 victory over Ghana at the World Cup in Qatar. The Portuguese superstar scored in his fifth World Cup, which no one has ever achieved.
"It was a great moment, my fifth World Cup and we achieved a victory," Ronaldo said in a brief reaction afterwards. "We started the World Cup well, it was an important victory. We know that the first game is crucial, but the world record also makes me very proud."
It was Ronaldo's first game since his controversial interview and eventual departure from Manchester United. The star and the English superpower dissolved the ongoing contract on Tuesday, so that the star is currently without a club.
Ronaldo did not want to spend many words on that after the victory over Ghana. "After this week, that chapter is closed. I was able to help my team against Ghana and the rest doesn't matter," said Ronaldo, who previously scored at the 2006, 2010, 2014 and 2018 World Cups.
Follow the World Cup update
Get notified every day with tomorrow's matchesStay informed with notifications
Ronaldo was the bitten dog at Ghana after he decorated a penalty kick. Moroccan referee Ismail Elfath's decision to award a penalty to Portugal was rather debatable, as the attacker was barely touched. From 11 meters he made it 1-0.
Ronaldo did not react to the penalty, but his teammate Bruno Fernandes did. "I think it is a justified penalty, but the players of Ghana will probably think differently. In the first half we could have already received a penalty kick with Félix. In football you don't always get what you want."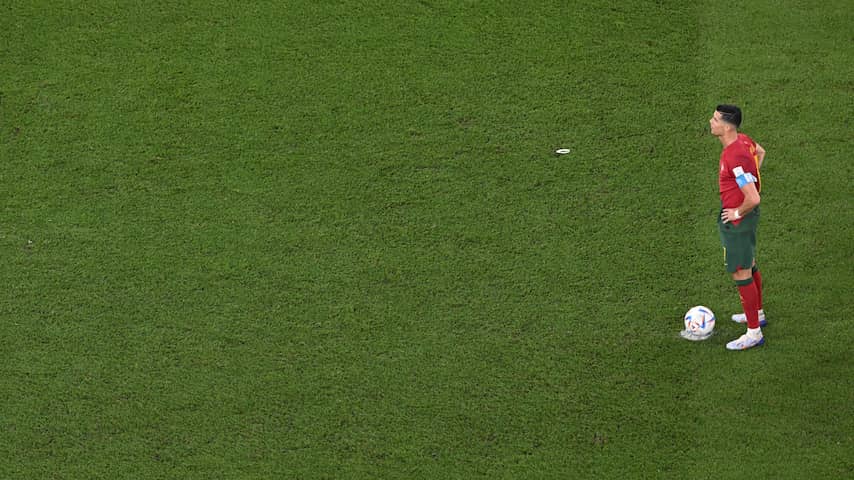 Cristiano Ronaldo was allowed to make contact for a penalty after light contact. Photo: AFP
'On their way to becoming world champions'
Portugal was in seventh heaven after the victory over Ghana. For defender Raphaël Guerreiro, the 3-2 victory was even proof that the Portuguese can become world champions for the first time.
"The game was very difficult at the end, but the most important thing is that we won today," said Guerreiro after the spectacle in Doha. "If we win the next game, we will go through to the round of 16. We are on the right track to become world champions."
National coach Santos did not want to go as far as the ambitious Guerreiro. "It's about the three points. I don't even know the result of the other match in our group (Uruguay-South Korea 0-0, ed.). But I believe we are in the next round with another win. "
Portugal can secure a place in the eighth finals in the game against Uruguay on Monday. The 2016 European champion has never been world champion. The best performance at a World Cup is third place at the 1966 edition.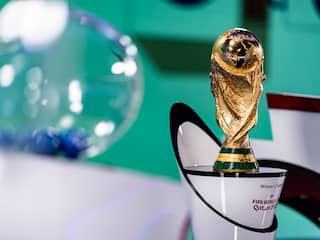 See alsoView the program, the results and the standings of the World Cup in Qatar
Image: Getty Images
Read more about:
Cristiano RonaldoPortuguese national teamFootballBruno Fernandesfootball world cup
---