Fans of cinema hit Knives Out eagerly await the Netflix release of the sequel, Glass Onion: A Knives Out Mystery (2022). In the run-up, director Rian Johnson and protagonist Daniel Craig are already speculating about the possibility of a third part.
New murder mystery
In Glass Onion, Bond star Daniel Craig will once again play detective Benoit Blanc, this time traveling to Greece to pluck from a star-studded cast of motley suspects the lynchpin of a new murder mystery. Sinister actor Ethan Hawke, Fight Club star Edward Norton and singer and actress Janelle Monáe, among others, can be seen in part two. The film has yet to be released, but the question that is already on the minds of people is of course whether we can expect a third part after Glass Onion…
The Beatles
Johnson was already working on the script for his follow-up film when he came across a song by The Beatles from 1968. Glass Onion was largely written by John Lennon and was intended to spark the imagination of fans looking for deeper meanings in the band's lyrics. An appropriate starting point for a film that just as well wants to take viewers on a quest. The title of the follow-up film was a fact, and that was a great relief to Johnson: "Last time I spent ten years trying to sort everything out".
Part three
According to producer Ram Bergman, if part one was a success, it was always the intention that there would be a sequel, and now that Glass Onion is out, he wants to give Johnson space again to clear his head, to let the reception of the new film settle in and then go back to work. Johnson himself is already looking forward to it:
We've designed the deal with Netflix so that I can continue working if I want to. For the last few months, that third part has been the most creative idea that has been bouncing around in my head. I think I'll just go for it soon.

Ryan Johnson
Craig's trust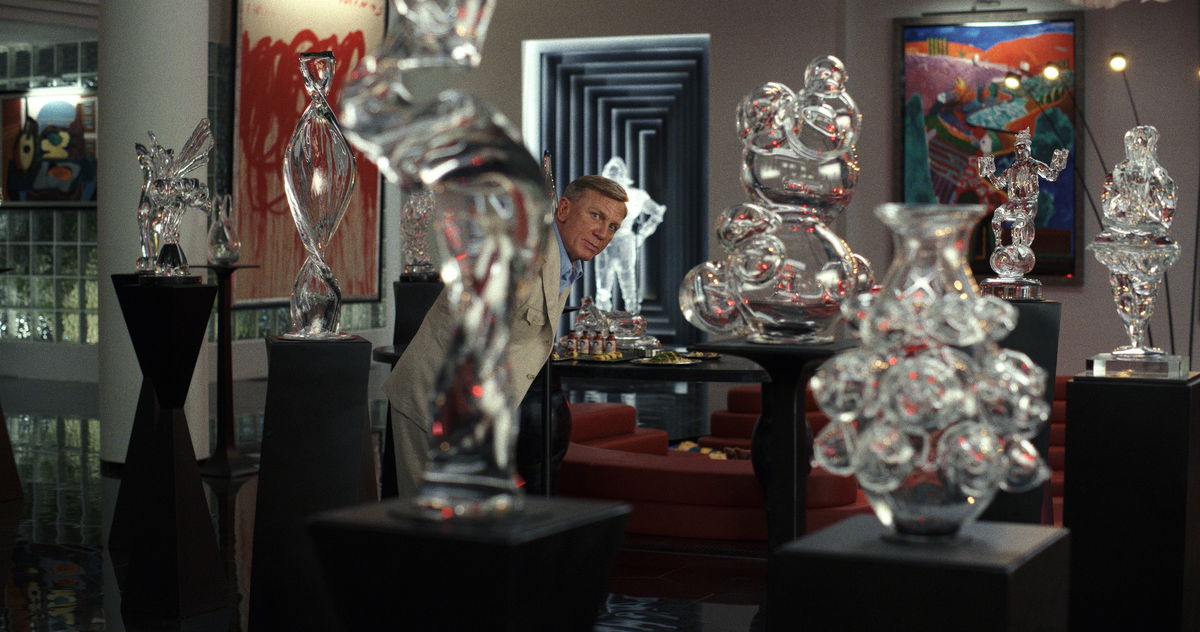 Still 'Glass Onion: A Knives Out Mystery' via Netflix
Lead actor Daniel Craig is confident that Johnson will find the necessary inspiration. "He already has some ideas and they sound good, so I'll just let him do his thing".
Glass Onion: A Knives Out Mystery appears on 23 December on Netflix.
Image: Still 'Glass Onion: A Knives Out Mystery' via Netflix/John Wilson
---