Queen Latifah has had a very special clause added to her contracts. She calls it a 'no death clause'. During the beginning of her career, the actress has starred in so many movies where her character eventually died, that had to change.
In dying, Latifah is meanwhile a rock. Slowly it dawned on the actress that this trend would mean that she could never make a sequel film and the actress had something against that and spoke to her team about it.
We need to put a 'no death' clause in my contracts. We threw it in jokingly. I was like, no more dying, no more getting shot at by 300 bullets in a car.

Name Author
Fellow actress Drew Barrymore noted that most stars have a nudity clause in their contracts and called Latifah's clause great. Latifah replied that she likes to show her behind if necessary, but she won't die anymore, at least not in movies.
The new clause says nothing about 'near death' situations. In her recently released Netflix movie End of the Road (2022), Latifah's character often finds himself on the brink of death. Despite the mediocre reviews, the thriller is watched en masse by subscribers.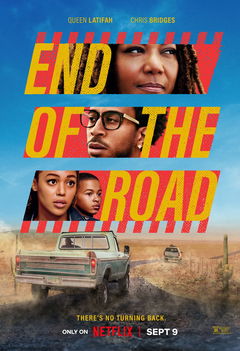 4.7 Watch on Netflix • Brenda has been through a lot of trouble. She was recently widowed and then also lost her job.
End of the Road is now available on Netflix.
Image: Still 'End of the Road' via Netflix/Ursula Coyote
---