Quite a few details about the game had been leaked lately, but now it's all been officially revealed. Need for Speed ​​Unbound was shown to the world through a trailer yesterday.
In the trailer, the graphic style of the game stands out. This is a mix of realistic with animations. You either love it or you don't like it at all. Personally, I think it's something.
Set in a fictionalized version of Chicago, the game aims to work your way up the street racing scene, qualify for the 'The Grand' and achieve eternal fame. Of course, all this is accompanied by street racing, fleeing from the police, customizing your car and your character. Have you scored a few big items and taken care of a lot of cosmetic work on your car? Then you can also go to so-called meet-ups to show your style.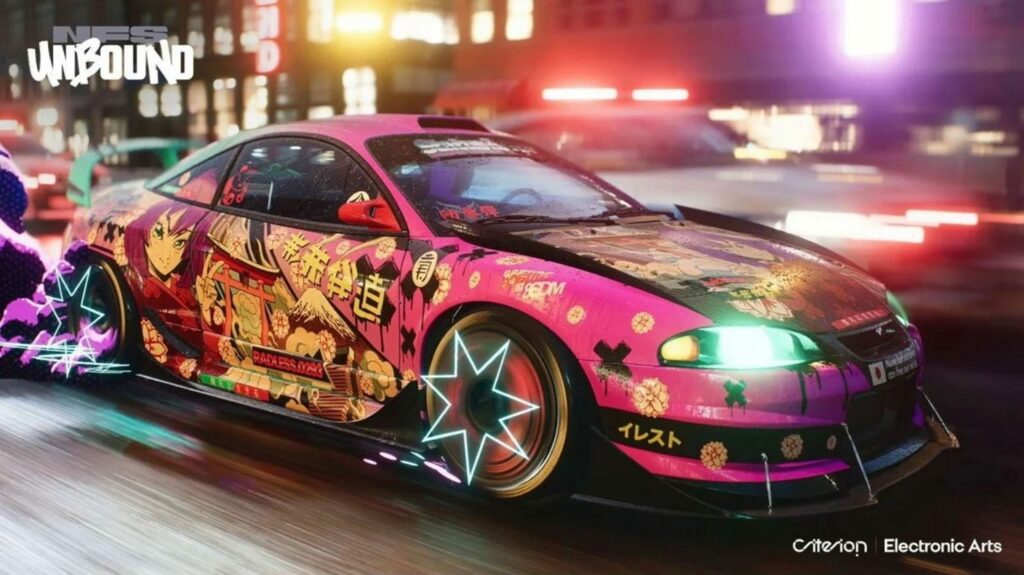 We've done so many different things with Need for Speed ​​that you can wonder if the makers themselves know what to do with the game. Street racing, working as a police force yourself, legal track racing, playing undercover cop, a kind of action movie in which you had to race from the west coast to the east coast, a story in which you are framed and have to prove your innocence. And then the style, hip, serious, cartoony, you name it. It's just a matter of waiting to see what happens.
So with Unbound we will once again be street racing and pimping cars. It remains to be seen how that will turn out, but we don't have to wait long before we can try out the game. The release is scheduled for December 2.
What do we think of the style? Are we looking forward to it?
---