07 Oct 2022 at 22:32
Falling house prices, high mortgage rates, lower social rents and prices also appear to be stabilizing in the free sector. Wouldn't it be better to rent a house instead of buying one at the moment? Experts are considering that question.
By Terence Garnier
The housing market is tilting, real estate association NVM concluded on Thursday. The average selling price of an existing home fell in the third quarter of this year by 5.8 percent compared to the previous quarter, to 425,000 euros. Never before has the average price fallen so fast in one quarter.
The mortgage interest rate has risen to around 4 percent. At the same time, it seems that we will be able to borrow less as much as possible next year. Prices in the social rental sector will fall next year – where the surcharge will also increase – and prices in the private rental sector were stable last quarter compared to the second quarter of 2022.
Buy or rent a house?
It is often said that buying a house is better than renting. Renting is 'throwing away' money. But does that statement still hold true in the current housing market, with the developments mentioned above? Wouldn't it be better to rent for a while, until it is clear how the owner-occupied market is developing?
Housing market expert Paul de Vries of the Land Registry hears this question more often. "Coincidentally, I gave an entire lecture to realtors on this this week. This question is on everyone's mind."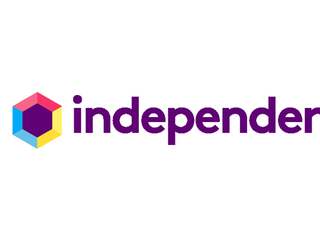 Renting versus buying: these are the pros and cons.
"As a buyer you have two risks," explains De Vries. "One of them is the payment risk. Can I pay it now, but also next month or the month after? And you have the risk that your home will fall in value. If prices fall, you run the risk that your house will be flooded ."
"As a tenant, this does not bother you. In a normal market you might say: start renting. But try to get a rental house with the same costs as a house for sale. At the moment you still have more quality of living for the same money when you buy."
Moreover, past history shows that house prices always pick up after a fall. "At some point they will rise again", De Vries knows. "That's how it always goes. Since the 1960s, there have only been two periods when prices fell. That's why we're anxious now; we don't know it."
You can search more calmly, the buyer has more power and a better negotiating position.
Paul de Vries
Current and future housing market situation
The housing market expert also says it is dangerous to look at short-term developments. "The price development is stalling a bit, but compared to a year ago there is still a large increase. We are at a tipping point, but there must be two quarters in a row 'minus'."
The situation on the housing market also looks very different from 2008, when the credit crisis erupted. "All knowledge institutes do not estimate a recession. We are improving, there is hardly any unemployment. A recession in the owner-occupied market often also has to do with unemployment."
More housing offer
Due to the cooling housing market, there is more supply and choice, as was also apparent from the quarterly figures of NVM this week. De Vries: "You can search more calmly, the buyer has more power and a better negotiating position. I'm actually not allowed to give advice, but from a financial point of view I would always buy. The financial risks are not there, especially if you are going to live somewhere longer. ."
It is also very doubtful whether rents in the private sector will fall, says housing market professor Richard Ronald of the University of Amsterdam. "The demand for it is still high and what is happening in the owner-occupied market is not going to have much impact on the rental sector any time soon."
Ronald therefore advises to be patient. "I think it is wise for now to wait and see how things will go in the coming months."
Image: Getty Images
---