07 Oct 2022 at 14:05Update: 4 minutes ago
Heracles Almelo has the best starting position on Friday evening in the battle for the first period title in the Kitchen Champion Division. The team from Almelo has it in their own hands, while PEC Zwolle and FC Eindhoven have to hope for a misstep by the leader. These are the scenarios.
By our sports editors
Top three Kitchen Champion Division
1. Heracles 9-22 (+14)2. PEC Zwolle 9-20 (+13)3. FC Eindhoven 9-19 (+10)
Scenario 1: Heracles becomes period champion
Heracles is certain of the period title with a victory over De Graafschap, which results in a bronze championship shield and participation in the play-offs.
In the event of a draw, Heracles is dependent on the result at FC Dordrecht-PEC Zwolle. From Heracles' point of view, the 'Bluefingers' may not win by more than one goal difference.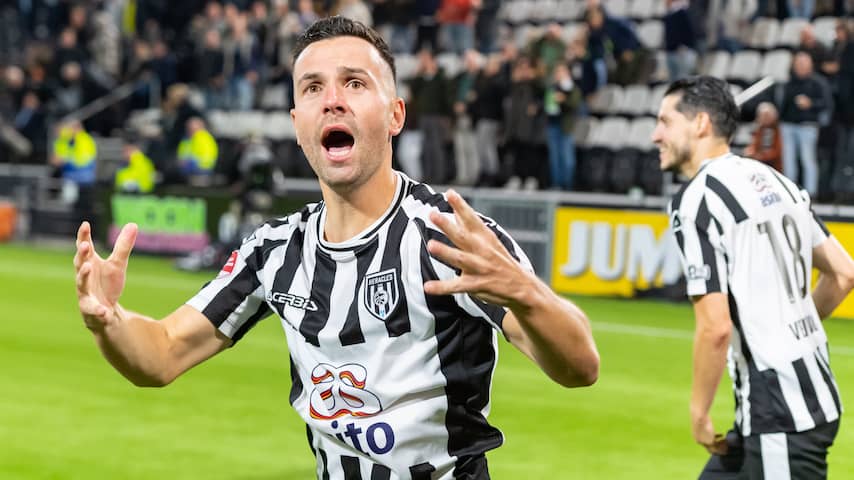 Heracles Almelo has everything in its own hands. Photo: Pro Shots
Scenario 2: PEC benefits from Heracles loss
If Heracles draws and PEC does win by more than one goal difference, the period title goes to Zwolle. In a defeat of Heracles in front of its own audience, PEC only needs the profit to finish above Heracles.
Scenario 3: A tiebreaker game
Then there is also a scenario in which a tie-breaker has to be played. If Heracles draws 1-1 and PEC Zwolle wins exactly 0-1, the teams are exactly equal in points, goal difference and goals scored. In that case, an extra duel for the period title will be played on neutral ground.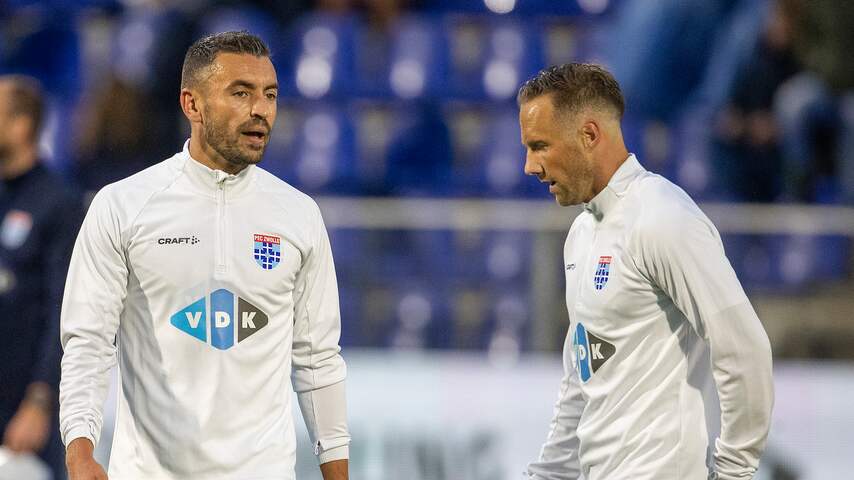 PEC depends on the result of Heracles. Photo: Pro Shots
Scenario 4: Eindhoven performs attitude
FC Eindhoven is the dark horse behind Heracles and PEC in the battle for the period title. The team of trainer Rob Penders depends on the developments in Almelo and Dordrecht. Eindhoven must first win at ADO and only have a chance if Heracles loses and loses PEC points.
Also in this scenario there is a (small) chance of a tiebreaker. If Heracles loses, PEC loses points and Eindhoven wins and ends up on the same goal difference (including number of goals scored) as Heracles, both teams are exactly equal. In that bizarre scenario, a decision match between FC Eindhoven and Heracles is needed.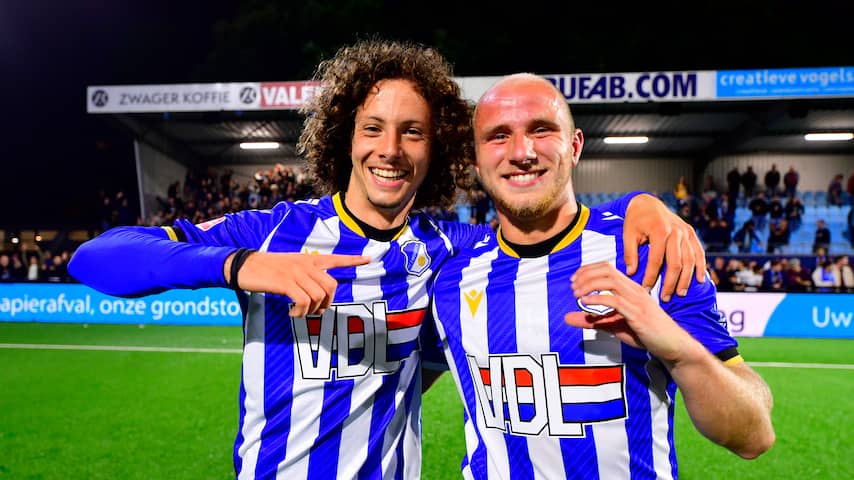 FC Eindhoven needs a stunt. Photo: Pro Shots
The denouement of the first period starts on Friday at 8 p.m. There are a total of four period titles to be awarded this season. The numbers one and two will be promoted directly to the highest level at the end of the season.
Program round 10
TOP Oss-MVVFC Dordrecht-PEC ZwolleADO-FC EindhovenYoung FC Utrecht-Almere CityRoda JC-VVVWillem II-FC Den BoschYoung Ajax-Helmond SportHeracles Almelo-De GraafschapYoung PSV-TelstarYoung AZ-NAC
View the results, the program and the position in the Kitchen Champion Division
Image: Pro Shots
Read more about:
FC EindhovenHeracles AlmeloPEC ZwolleFootballKitchen Champion Division
---