Netflix is ​​increasingly focusing on national Originals and is therefore also working hard on Dutch soil. Coming soon from that initiative The Takeover (2022) to the streaming service, a brand new action thriller starring Holly Mae Brood. This coming November, Netflix has just announced.
Hacker Mel
When ethical hacker Mel Bandison defuses a data breach for a high-tech self-driving bus, she inadvertently takes out an international criminal network. Suddenly, Mel's life is turned upside down when she's accused of a murder she didn't commit.
Mel goes on the run, chased by criminals and interpol through a city with a camera on every street corner. She goes into hiding with Thomas Deen, a former blind date who unwittingly becomes involved in the chase. In an effort to prove her innocence, Mel seeks out her old mentor Buddy Benschop.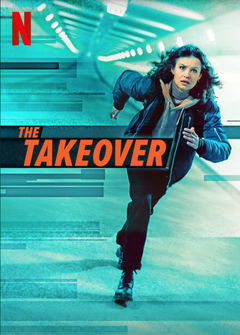 Watch on Netflix • When ethical hacker Mel Bandison (Holly Mae Brood) defuses a hack on a high-tech self-driving bus, she unintentionally shuts down an international criminal network.
Holly Mae Brood and Géza Weisz
Besides Brood, the other leading role of Thomas is played by Géza Weisz. Also passing by are Whalid Benmbarek, Susan Radder, Noortje Herlaar and Netflix favorite Frank Lammers. Annemarie van de Mond, the woman behind films like "Enneagram" Dry (2004) and Just friends (2018), directed the Dutch Netflix film.
Very soon on Netflix
The Takeover is on November 1st already available on Netflix. For a complete overview of all the new movies and series that will soon be available on the streaming service, you can visit our Coming Soon page on Netflix.
Image: Still 'The Takeover' via Netflix / Khalid Amakran
---