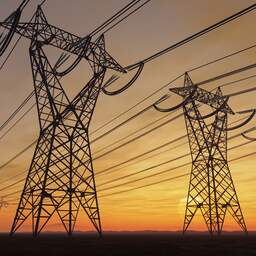 The grid operators want to increase their tariff by about 10 euros per month from 1 January 2023. This is apparent from the tariff proposal that they have submitted to the regulator ACM. This amount is therefore in addition to what consumers pay for their consumption.
There is a good chance that the amount they propose will also become the amount that can be added to the bill. Even if ACM has yet to formally agree to this.
The ceiling that the cabinet sets is in any case separate from this increase for the network operators. "The ceiling is about consumption," said a spokesperson for the ACM when asked.
ACM acknowledges that this is a substantial increase. "That has to do with the investments that the network operators have to make in the energy transition and the high energy prices."
The latter is in turn due to the fact that the grid operators lose a lot of energy during transport and when converting from high voltage to low voltage. They may offset those losses, ACM has previously promised.
In November, ACM will announce exactly how large the increase will be. This will take effect from 1 January 2023. Large-scale consumers are also expected to pay more for transport.
---