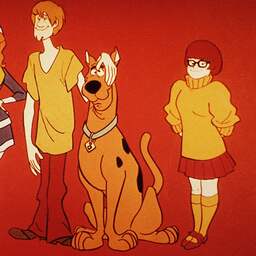 The character Velma from the cartoon series Sooby-Doo is attracted to women. That's according to a clip from the Halloween special that's coming out soon.
The clip shows Velma's glasses fogging up and she blushes when she meets costume designer Coco Diablo. Later she tells fellow detective Daphne that she doesn't know what to do with it. "Who am I kidding? I'm madly in love, Daphne! What should I do? What should I say?
For years, fans of the sniffer dog series and its detective owners have agreed. Velma, the sleuth with the red hair, thick glasses and oversized sweater, is attracted to women. Only this has never been confirmed in the series until now.
---