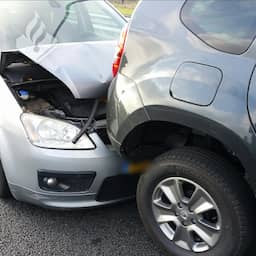 An accident took place at the intersection at the Snipperlingsdijk in Deventer on Tuesday evening. The intersection is largely blocked and the Snipperlingsdijk is completely closed.
Two cars collided with each other at the intersection. It is not known exactly how this could have happened. Two occupants of the gray car were taken to hospital, the driver of the black car was uninjured.
The busy Amstellaan/Hanzeweg/Snipperlingsdijk intersection was a notorious accident location for years, but since the installation of the speed cameras for red lights and speeding, the number of accidents has decreased significantly. However, it went wrong again this summer. Two drivers of a van hit badly injured after a collision with a truck.
Investigation is required to determine what led to the accident on Tuesday evening. A recovery company has been called in to tow the cars away. Traffic disruption is therefore expected to continue for a while.
---