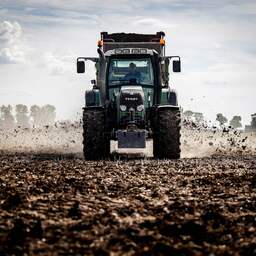 Not only dairy farmers, but also pig farmers, arable farmers and poultry farmers will feel the consequences of the ban on spreading animal manure on the land. That is what agriculture minister Piet Adema writes to the House of Representatives. The exact size is still unknown.
From 2026, there will be a total ban on the so-called derogation, which will be introduced gradually. Dairy farmers are hit the hardest. They must switch to the use of fertilizer, the use of which in Dutch agriculture "will increase considerably", the minister writes.
The dairy farmers also have to get rid of their animal manure elsewhere. They will also look at arable farmers, who still often use pig manure. "Possibly this will outcompete the manure from pig farming on the manure market, which will increase the costs for pig farmers."
The stricter manure rules will increase pressure on the manure market, which may also cause poultry farmers to experience "adverse financial consequences". Arable farmers will also feel the consequences in their wallets.
Standards depend on water quality per area
"This effect will strongly depend on the area. The impact of this cannot be accurately and fully estimated in this short term, also because some of the conditions from the derogation decision still need to be worked out in more detail," says Adema.
For "polluted areas", where the water quality is not good, a stricter standard applies from this year than for unpolluted areas. In the latter areas, a standard of 250 kilos of nitrate per hectare applies this year. In 2026, that can only be 170 kilos per hectare. In the next two years, the standard in the Netherlands will be lowered in steps of 10 kilos in both cases, and in 2025 and 2026 in larger steps of 20 or 30 kilos.
For years, Dutch farmers have been allowed to spread more animal manure on their land than colleagues in other EU countries, as long as this does not adversely affect water quality. The European Commission has recently scrapped that exception rule for our country, because in many places in the Netherlands the water quality is substandard. This is offset by a compensation of 130 million euros.
---