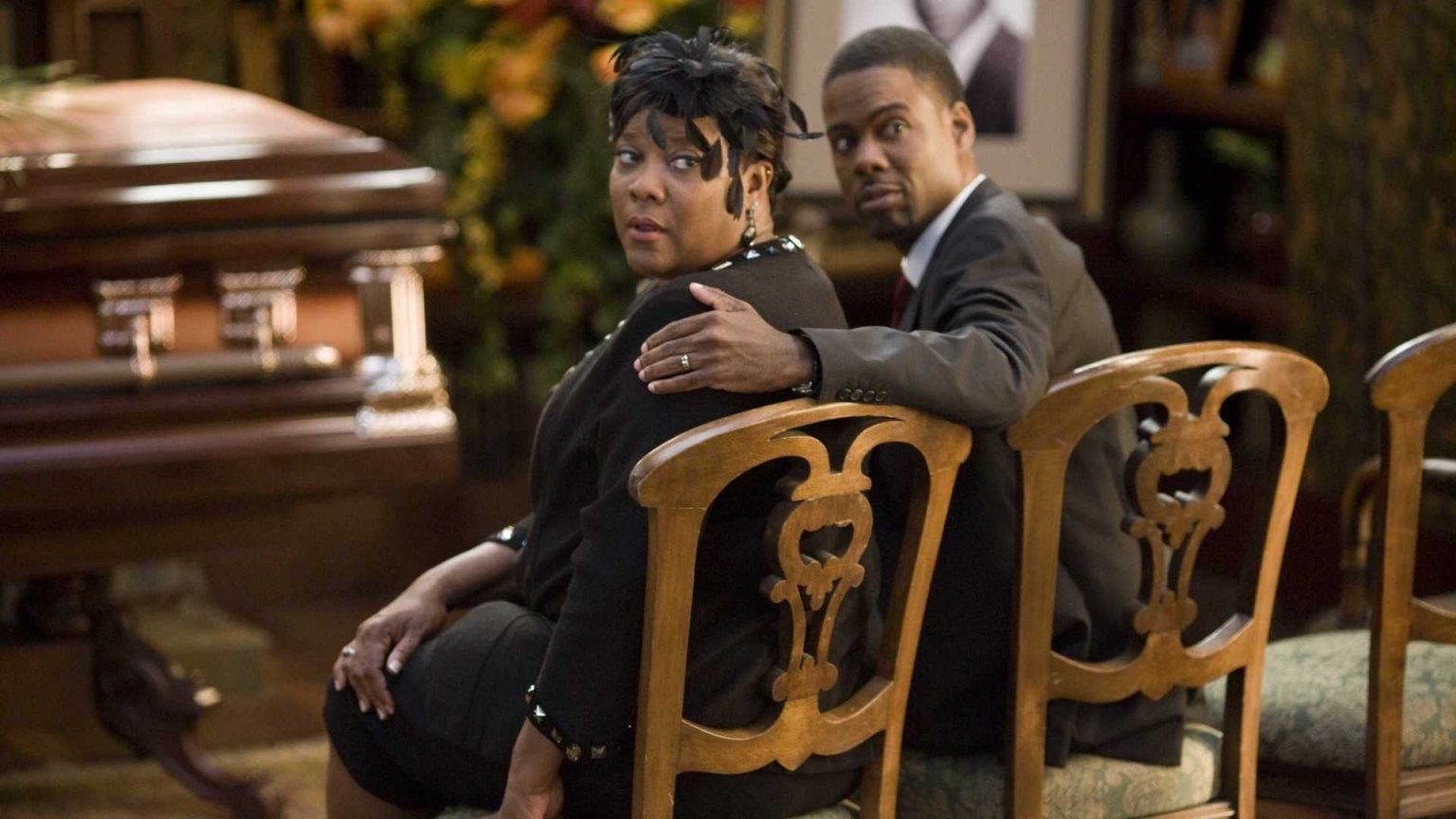 Death at a Funeral (2010) may not have been well received some twelve years ago, this week the satirical comedy is extremely popular. The film with Chris Rock and Martin Lawrence can be seen (again) on Netflix and is therefore widely watched.
Other useful Netflix pages:
In the top 10 on Netflix
The comedy has been back on Netflix since last weekend and is currently in an honorable place 9 in the top 10 on the streaming service. Concrete viewing figures are not known, but it is clear that the 2010 film is once again very popular. And that with a disappointing score of less than 6 on IMDb.
A funeral with a twist
At their father's funeral, Aaron and Ryan encounter a little person who reveals himself as their late father's secret lover and threatens to reveal revealing photos unless he is paid $30,000. But after the little man accidentally dies, they plan to hide his body in their father's coffin to be buried with him… Will their plan succeed?
Image: Still 'Death at a Funeral' via TMDb
---