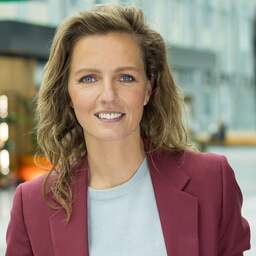 Leonie ter Braak leaves SBS and starts working for RTL, the latter station confirms to the AD. The 42-year-old presenter has been working for SBS since the end of 2017 and is currently one of the faces of the talk show HLF8.
Ter Braak was also regularly seen on SBS as a sidekick in Today Inside. She was also the presenter of programs such as Cupido Ofzo and Children buy a House.
Ter Braak has signed a three-year contract and will start her new job in January. It is not yet known what she will present on RTL.
The presenter made her television debut on RTV Oost and started on public broadcasting in 2010; when she was seen in Keuringsdienst van Waarde. Later she presented, among others, Today and Good Morning Netherlands.
---