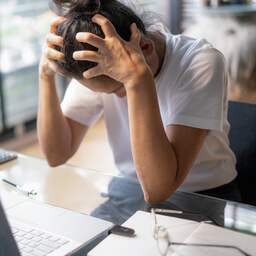 04 Oct 2022 at 21:36
Discrimination is prohibited by law, but employers still do not want to give internships to some students because of prejudice. Not only can internship discrimination have negative consequences for the further course of the study programme, the emotional impact can also be significant during the further career of the students.
"Internship discrimination is an elusive phenomenon," says Machteld de Jong, professor of discrimination issues at InHolland University of Applied Sciences. "You never know for sure whether this is actually the case. After all, a rejection can also be related to a carelessly written application letter. And how do you know whether you have been rejected because of your name, skin color, headscarf or disability, when the reason is stated that you 'don't fit in the team'?"
According to her, about 20 percent of students experience difficulties in finding a suitable internship. "We know from research that internship discrimination occurs most often in three groups: students with a migrant background, first-generation students and students with a physical disability."
In some cases, the discrimination occurs prior to the internship. For others, this happens during the job interview or during the internship itself. De Jong: "In the first case, you are not invited for an interview for improper reasons, such as a foreign-sounding surname. In the second case, you may be rejected because you wear a headscarf or speak Dutch with an accent."
I am firmly convinced that most employers are of good will, but that it is mainly a matter of 'unknown makes unloved'
Machteld de Jong, lecturer Hogeschool InHolland
Funny comment can be very painful
In the third case, discriminatory behavior occurs if an intern is already working in the company. Then, for example, misogynistic comments are made, but also misplaced jokes about someone's skin color, religious background, disability or sexual orientation.
De Jong: "For example, one of our students told that an employee of his internship company, when a colleague got out of the elevator, remarked: 'That was a Moroccan'. When asked how he knew that for sure, he replied: "My wallet is gone.' Whether they are meant to be funny or not, such comments can be very painful for those involved."
Karima El Hattachi, then a student of nutrition and dietetics at the Hogeschool van Amsterdam, also experienced such discriminatory behavior during her internship at a large multinational in the food sector. "Finding an internship was not a problem in itself. But from the moment I entered the company, I kept getting questions about why I had applied for the meat products department."
Her colleagues assumed that it was a problem for her religion that pork was eaten, tested, discussed and written about in the department. "Although I am a Muslim, I am also very ambitious when it comes to my career. I explained that I can do anything with that meat except eat it."
Also read at Intermediair: 'I was not allowed to visit a customer, because my clothing was for women'
Constant comments and questions about faith
But her Islamic background kept coming up. "It really became an issue and I was constantly getting comments and questions about it. While I just wanted to be seen as an ambitious student with the right education."
The emotional impact of internship discrimination can be very large, says De Jong. "Some students feel very vulnerable because of it. They suffer from a lack of self-confidence, become demotivated or even drop out. Other students work even harder after such a negative experience to show that I can do it."
'I never want to work for such a company again'
In Karima's case, the bullying behavior of her colleagues led to a lot of frustration and ultimately failure at her internship company. Karima now owns the start-up Eat Hybrids, with which she develops food with partly animal and partly vegetable ingredients.
Her negative experiences played an important role in the decision to start her own business. "Even though I have quite a thick skin now, this experience was really traumatizing. I never want to work for such a company again."
What training courses can do to prevent such situations? De Jong: "Programmes can teach their students the right application skills, but also empower them: make sure that they come across as stronger in such an application. Students must also learn that their talents are necessary and wanted in the labor market."
According to De Jong, study programs have a bridging function between students and the professional field. "As educators, we can take the fear away from employers about working with people they might not hire in the first place. I am firmly convinced that most employers are of good will, but that it is above all a matter from 'unknown makes unloved'."
Unfortunately, this content cannot be displayedWe do not have permission for the necessary cookies. Please accept the cookies to view this content.Change cookie settings
Image: Getty Images
Read more about:
WorkDiscrimination and racism
---