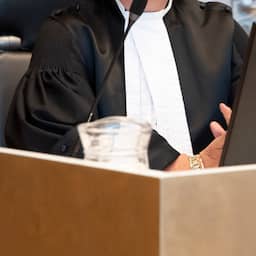 A 38-year-old man from Eindhoven has been demanded five years in prison and a fine of 30,000 euros for dealing in and helping to produce hard drugs. The Eindhoven resident was already punished two years ago for laundering 100,000 euros.
The Public Prosecution Service saw in the investigation into the 38-year-old man that he sold hard drugs on a large scale and helped prepare for their production. This came up when the Public Prosecution Service got hold of messages from an encrypted telephone. The investigation began in March this year.
"The encrypted messages have shown that the suspect is very well introduced to the criminal environment", the public prosecutor said during the session on Tuesday: "The suspect had a day job with his trade and had a guiding role in this." The suspect is said to be dealing in cocaine and ecstasy, among other things.
Previous fine
Two years ago, the Eindhoven resident was sentenced to nine months in prison and a fine of 10,000 euros. "Apparently this fine did not deter him," the officer said. That is why the fine is now three times higher.
The judge will rule against the Eindhoven resident on October 18.
---