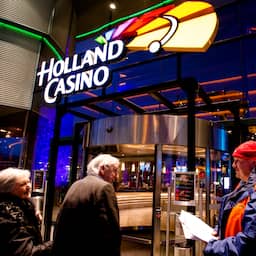 The brand new Holland Casino accommodation in Utrecht has only just opened and is already crossing the border. A casino is being built in New York that is very similar to the Utrecht gambling palace.
A film of a new casino to be built with images shot in Utrecht, supplemented with special virtual effects. That's what loyal viewers will see when they turn on episode 2 of the well-known American crime series Law & Order: Organized Crime.
Drone footage for producer
It concerns drone images, which the Utrecht casino itself put online last year. The idea was to show guests something of the new casino during the corona closure. But the images also turned out to be interesting for the producer of the popular American series.
The newest branch of Holland Casino in Utrecht has been officially open since Friday on the ring road of Utrecht (Winthontlaan Westraven) and has an area of ​​11,000 square meters, with 653 slot machines and 41 gaming tables.
Finally officially open
The location has its own power plant with heat and cold storage. Residual heat will soon be able to be used in new-build homes in the area. In addition, it has 700 solar panels, 24 charging points for bicycles and 62 charging points for cars. The location already opened in September 2021, but due to corona without the traditional big opening party. The first pile was driven in 2019.
Also read this premium article from our partner
---