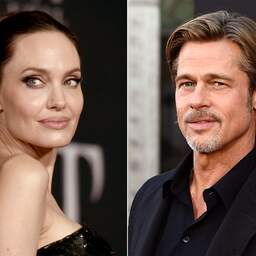 Angelina Jolie has shared details of an alleged assault by her ex-husband, actor Brad Pitt. He is said to have beaten her and their children during a plane trip in September 2016. Jolie reports the incident in a long-running lawsuit over a French winery of the pair, writes. The New York Times.
The actress shares details about the abuse in a so-called 'counter-charge' against her ex. According to Jolie, the incident contributed to their divorce in 2016.
She shares the story of the abuse as the negotiation to sell her share of the winery to Pitt broke down. That happened when he would have attached the requirement that Jolie would never say anything publicly about the assault.
The eruption is said to have occurred in September 2016 on a flight from France to the US state of California. "Pitt squeezed the throat of one of the children and punched another in the face," the document reads. "Then he grabbed Jolie by the head and shook her. He also poured beer over Jolie and beer and red wine over the children."
Authorities said they were investigating the incident at the time, but did not press charges. Shortly after the flight, Jolie filed for divorce. The New York Times has reviewed the court papers containing the charges. The newspaper asked spokespersons for both actors several times for a response, but received no answer.
Pitt and Jolie met in 2005 on the set of the movie Mr. & Mrs. Smith. They have six children, who are now between 14 and 21 years old. The two have been fighting a legal battle for years over the winery, which is known for its rosé.
---