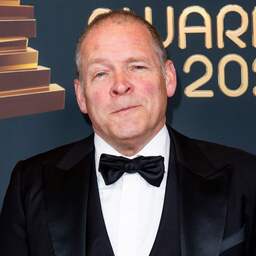 Erik van Muiswinkel, who played Hoofdpiet in the Sinterklaas news for a long time, does not understand that he did not realize earlier that the classic Zwarte Piet is seen by many people as an offensive figure.
"I am still not sure why I did not find out when I was 35, 40 years old," says 61-year-old Van Muiswinkel in the podcast De Geboden van Slagter and Dresselhuys on Sunday. He adds that the Netherlands has maintained the figure for decades, despite there being "a lot of people of color" who "didn't like that much at all".
"They kind of kept that to themselves for years. The times they spoke about it, they were laughed at or not taken seriously," he says.
The comedian himself only found out that Zwarte Piet can be experienced as offensive when the first protests arose about ten years ago. In 2016 he decided, together with his colleague Jochem Myjer, to leave the Sinterklaas news because the changes in the program were going too slowly.
According to Van Muiswinkel, no one has ever personally blamed him for dropping the penny a bit later. "Not at all. I've been in halls full of black people who understood very well where it all came from and were very sorry that it took so long. They are very happy that we are now almost collectively with an entire country, just a few people who put their heels in the sand after having just turned that around in ten years. That's actually quite clever."
---