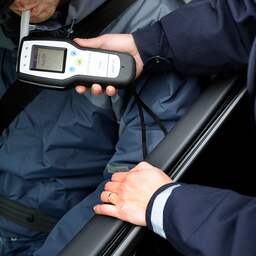 The police conducted an alcohol check in Rotterdam-Delfshaven in the night from Saturday to Sunday. Of the 300 drivers who had to blow, 24 turned out to have looked too deep into the glass.
Five of the drivers were even found to have consumed five times the legal limit of alcohol. Their driver's license has been revoked, police said.
During the check, the police also caught two drivers who were under the influence of drugs and one driver who still had to serve a seven-day prison sentence. One was also arrested for insulting an officer.
---