Netflix is ​​in full swing. The streaming service is adding another batch of movies today, this time including six ominous horror films. Below you can see which exciting horror films can be seen on Netflix from today.
Other useful Netflix pages:
Best movies on Netflix Top 100 best horror movies on Netflix New on Netflix Complete offer on Netflix
1 Friday the 13th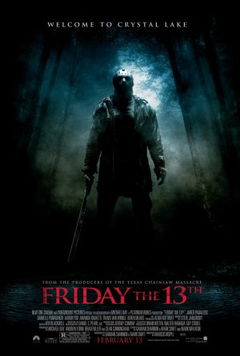 5.5
Friday the 13th (2009)
horror • Marcus NispelWith Jared Padalecki and Derek Mears Watch on Netflix • A group of youths venture into the woods of Crystal Lake where a sick ghost wanders who gruesomely slaughter the youths.
2 Insidious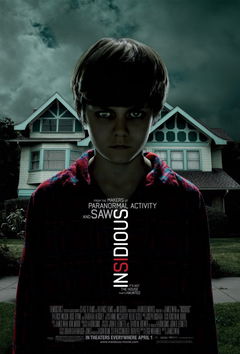 6.8
Insidious (2010)
horror / mystery • James WanWith Patrick Wilson and Rose Byrne Watch on Netflix • Josh and Renai make a happy family with their three children. They are overjoyed with their move to a detached villa, but then disaster strikes.
3 Paranormal Activity 3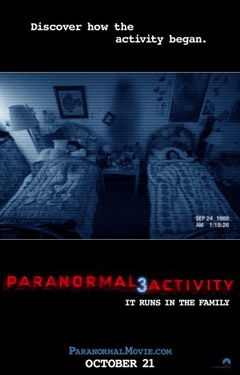 5.8
Paranormal Activity 3 (2011)
horror / mystery • Henry JoostWith Chloe Csengery and Jessica Tyler Brown Watch on Netflix • When Katie and her sister Kristie were young children, they lived in California with their mother Julie.
4 Scary Movie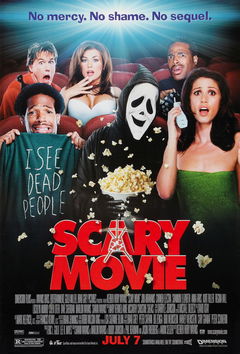 6.2
Scary Movie (2000)
comedy / horror • Keenen Ivory WayansWith Anna Faris and Shawn Wayans Watch on Netflix • One Halloween night, Cindy Campbell and five friends accidentally run into a man. A year later, the six are chased by a masked serial killer, who wants to play cruel games with them.
5 Scary Movie 2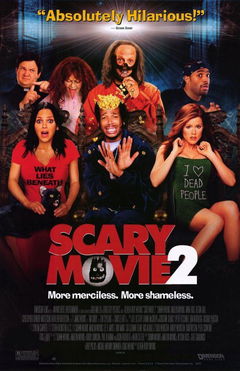 5.3
Scary Movie 2 (2001)
comedy / horror • Keenen Ivory WayansWith Marlon Wayans and Anna Faris Watch on Netflix • Cindy Campbell and the other survivors from the first film have moved on with their lives, trying to forget the horrific events.
6 Scary Movie 3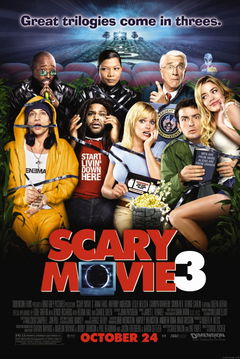 5.5
Scary Movie 3 (2003)
comedy / horror • David ZuckerWith Anna Faris and Simon Rex Watch on Netflix • Cindy is now a television journalist, reporting on crop circles on the farm of Tom (Charlie Sheen), who lost his wife in a car accident.
These six horror movies are now on Netflix. For a complete overview of all new movies and series on the streaming service, please visit our New on Netflix page. Or check out our Top 100 Best Horror Movies on Netflix.
---