After the success of smile (2022), based on the short film Laura Hasn't Slept, fans are wondering what's next. Since filmmaker Parker Finn has already expanded the world of his stories, some viewers are assuming Smile is the start of a franchise.
A Smile Universe?
In an interview with ComicBook.com, the director is open about a possible sequel. Finn says Smile 2 must be very different from part 1, because he never wants to do the same thing again. Perhaps he will develop something in the same universe.
For me, as a filmmaker, I never want to start over and just do something I've already done in exactly the same way. In a universe where there might be more story to tell, I want to make sure it's surprising and different and not what people expected after the first.

Parker Finno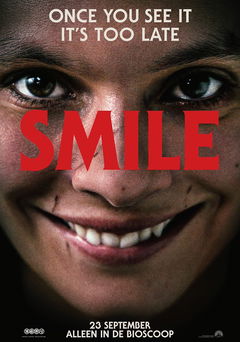 6.8
After witnessing a bizarre and traumatic incident involving a patient, Dr. Rose Cotter (Sosie Bacon) encounters ominous events that she cannot explain.
horrible smile
Smile follows Dr. Rose Cotter, played by Sosie Bacon, who, after witnessing a bizarre, traumatic incident with a patient, begins to experience frightening events that she cannot explain. Rose must confront her troubling past to survive and escape her horrifying new reality.
Smile is running now in the cinema.
Image: Still 'Smile' via TMDb
---