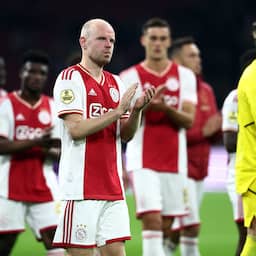 Davy Klaassen is deeply disappointed after Ajax's defeat in the home match against Go Ahead Eagles. The midfielder did score, but the team from Amsterdam eventually drew 1-1.
"It's nice when you score, but you feel ashamed when you play 1-1 against Go Ahead," Klaassen said after the game at ESPN.
The Orange international gave Ajax the lead on the stroke of half-time. Coach Alfred Schreuder's team failed to extend the score afterwards. Twelve minutes before the end, Go Ahead took advantage with the equalizer of Willum Willumsson.
"We can do much better than this," concluded Klaassen. "If you are 1-0 up, you can never give this away again. We have had enough opportunities for the 2-0."
"The field occupation was not quite perfect. The wrong players kept it wide. The wingers had to keep it wide, but Kenneth (Taylor, ed.) and Grillitsch kept it wide more often. In the second half it went better, but we were able to not taking advantage of opportunities."
---