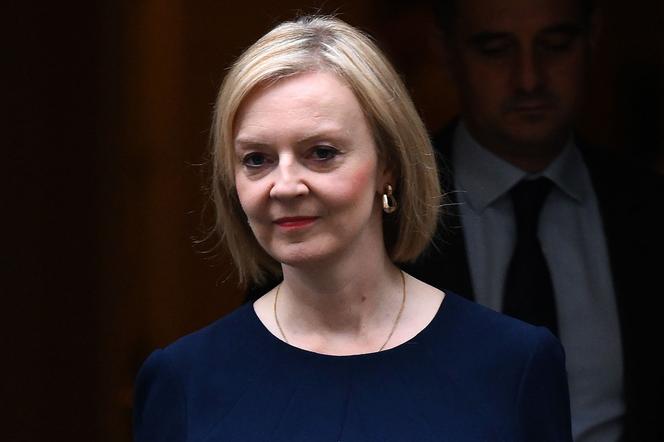 British Prime Minister Liz Truss leaving 10 Downing Street to go to the House of Commons in London on September 23, 2022. DANIEL LEAL / AFP
Arriving in Downing Street just three weeks ago, new Conservative Prime Minister Liz Truss announced a series of measures seen by activists, NGOs and opposition parties as unprecedented attacks on nature in the UK. Resumption of hydraulic fracturing tests, scheduled abolition of environmental protection laws inherited from the European Union, massive resumption of gas and oil exploration in the North Sea…
From October 1, dozens of associations – Just Stop Oil, Insulate Britain, Fuel Poverty Action, Animal Rebellion, etc. – are mobilizing all over the country to make their dismay heard. Members of Just Stop Oil, who advocate peaceful and civic disobedience (and dozens of whom have already been jailed for blocking roads and refineries), have vowed to "occupy Westminster", the country's political institutions district, during the weekend and then to regroup every day of October at 11 a.m. in front of Downing Street.
Read also: "It is clear that the environment is not in the priorities of the new British Prime Minister, Liz Truss"
On September 22, Downing Street confirmed the lifting – in England only – of the moratorium on hydraulic fracturing decided in 2019 by the conservative leader Boris Johnson, after years of opposition from local populations and experiments by the private company Cuadrilla Resources. , in Lancashire (north-west of England), having triggered an earthquake of 2.9 on the Richter scale on the site of Preston New Road. To justify her decision, Liz Truss cited Russia's war against Ukraine and the need for the UK to explore "every means" of achieving energy independence. The leader would also like the country to become a net exporter of energy by 2040. Jacob Rees Mogg, her energy minister, even considered that the maximum intensity of the tremors authorized during the fracturing tests was "too low (they are currently limited to a magnitude of 0.5).
However, no geological data proves that the country's shale gas reserves are considerable or that the rock fracturing process (by injecting sand and water under high pressure) is safe for the environment and local populations. On September 22, at the request of Downing Street, the British Geological Society published a report concluding that predicting the risks of earthquakes and their magnitude remained "complicated and constitutes a scientific challenge". Even Kwasi Kwarteng, Liz Truss' current Chancellor of the Exchequer, doubted the value of fracking in early 2022, when he was still industry minister. Fracking is not a panacea for lowering gas prices, he said in February, the companies that could extract it "are not benevolent companies". Mr. Kwarteng explained that it was better to focus on renewable energy sources and nuclear…
You have 53.55% of this article left to read. The following is for subscribers only.
---